BBC Comedy today (Monday 19 December) announces two brand new opportunities for comedy talent as the BBC Comedy Collective and BBC Comedy Grants are launched.
The BBC Comedy Collective has been established as a supercharged bursary scheme which will continue to celebrate the work of writers, Felix Dexter, Caroline Aherne and Galton & Simpson, plus new producer and director representatives, Ash Atalla and Christine Gernon by offering 10 places to the next generation of writers, producers and directors who would like to develop their careers in scripted comedy.
BBC Comedy will be building on the great work that the individual writing bursaries have done to date, by bringing everyone together and adding in producers and directors to form this bursary supergroup of experience in a format that allows BBC Comedy to offer more opportunity, more places, more finance, more activity and more access to an instant network of comedy experts.
The BBC Comedy Collective comprises of estate representatives, Geoff Schuman & Paul Whitehouse (for Felix Dexter), Tessa La Bars and the Galton Family (for Galton & Simpson), Lucy Ansbro (for Caroline Aherne) plus the new producer and director representatives, Ash Atalla and Christine Gernon, alongside the alumni of previous BBC bursary winners.
This is not an entry level opportunity but will be open to anyone who has had at least one previous credit in writing, producing or directing in any genre, across any platform – such as radio, theatre, podcasts, stand up or commercials. Applicants will also need to be able to demonstrate a strong passion for and commitment to comedy.
Each bursary winner will receive up to £10,000 worth of paid shadowing on a BBC Comedy production, along with an allocated production mentor, plus a £5,000 development grant to put towards new material at the end of the placement. They will also have a dedicated point of contact within the BBC Comedy Commissioning team who will help guide them through their year, as well as access to the Comedy Collective representatives.
The bursary winners will have their expenses covered to attend up to three BBC comedy events over their year on the scheme. Events next year will include the BBC Comedy Festival taking place in Cardiff in May 2023, plus short film and networking evenings across the UK, with other events to be announced in due course.
Successful applicants will also receive exclusive access to bespoke training and personal development opportunities provided by the BBC Academy, plus access to BAFTA's tailored programme of learning and career development activity for new entrants and emerging talent.
The BBC Comedy Collective will be working in partnership with BBC Northern Ireland, BBC Scotland and BBC Wales, with the support of BBC Writersroom, BBC History, BBC Academy, BAFTA and a range of screen agencies including North East Screen and Creative Wales. Within the 10 places, at least 1 will be guaranteed for an individual based in Scotland, 1 in Northern Ireland, 1 in Wales and 1 in Newcastle (the 2022 City of Comedy) and BBC Comedy will actively be encouraging applications from individuals from diverse and underrepresented groups.
BBC Comedy will be looking forward to welcoming the next generation of up-and-coming comedy talent from across the UK into the BBC Comedy Collective – Class of 23. Previous BBC Comedy bursary winners have gone on to win script commissions, get agents, produce radio shows and make a BAFTA award-winning TV series.
Alongside the bursary, also confirmed today is a brand-new BBC Comedy Grants scheme which is an opportunity to increase BBC Comedy's engagement with companies, organisations and communities from across the UK who want to support growth and access opportunity in comedy. The grants are aimed at small organisations, groups, charities or projects which are doing targeted comedy outreach across the UK. The grants are not for individuals to develop a project, or production companies developing ideas, but exclusively for outreach and inclusion activity with comedy. There will be 10 grants of £5k available, and applications will open on Monday 9th January.
Jon Petrie, Director of Comedy at the BBC said: "BBC Comedy is renowned worldwide for finding and nurturing some of the most brilliant writers and performers working in television and film today. The BBC Comedy Collective is a commitment to help ensure this remains the case and cast the net wider to include off screen talent such as directors and producers, who are often the unsung heroes of our most cherished shows."
Tessa Le Bars & the Galton family on behalf of Galton & Simpson said: "Galton & Simpson Estates are delighted to be part of the expanded BBC Comedy Collective now being offered from 2023, following on the great work started by the original Galton and Simpson Writers Bursary in 2020, This new suite of bursaries will provide a back to front coverage of comedy production and we hope will deliver some exciting new works next year and beyond to ensure the continuation of the great British sit-com genre started by Ray Galton and Alan Simpson way back in the 1950s."
Geoff Schuman on behalf of Felix Dexter said "The BBC continues to be a fantastic creative partner in continuing the legacy of several famous comedians who have sadly passed away. They have been magnificent in their efforts to supporting the works of Felix Dexter and ensuring that his abilities will be remembered for generations. The BBC remains as one of the leading creative outlets for championing equality and diversity….Long may this continue."
Paul Whitehouse on behalf of Felix Dexter said: "The BBC is the natural home of comedy along with much else in broadcasting. But certainly it is a "brand leader" in terms of comedy. So many shows that mean so much to us would not have been created without the beeb. It continues to develop and nurture new talent and one of the more novel ways is through the bursary system."
Lucy Ansbro on behalf of Caroline Aherne: "Caroline Aherne's Estate is honoured to stand alongside the powerhouse of creative talents that forms the new BBC Comedy Collective. The Corporation has always been front and centre when it comes to nurturing comedy talent from all walks of life and long may it continue. The Caroline Aherne Bursary was established by the BBC to foster a new generation of female performers in the North, so to be part of the expansion project means even more opportunity for those who reflect modern Britain to be heard."
Ash Atalla said: "When the BBC asked me to be the producer representative, I laughed. What could a 6 times BAFTA winner be able to teach anyone? They talked me round and Im now genuinely delighted to part of the Comedy Top Gun Academy. I look forward to working with the best of the best"
Christine Gernon said: "The BBC is perhaps the greatest of our institutions and its history of nurturing and growing world class players is unrivalled. This scheme offers so much for the future of our industry and I'm delighted and honoured to be contributing. I owe my career to the BBC who recognised, trained and guided me so it's a privilege to work alongside the BBC comedy team recognising, training and guiding the next generation of Comedy directors."
Emma Lawson, Commissioning Editor, BBC Comedy and Initiative Lead said: "Having partaken in a scheme like this myself I know how important and transformative they are to people making their way in the industry. They are also incredibly important to us as broadcasters to make sure we have exciting pathways that allow us to forge relationships with the best up-and-coming comedy talent from around the country, to ensure we have the best people in our stable so we're able to continue the BBC legacy of producing the best, globally renowned, comedy programming out there."
More information on the scheme and how to apply will be available via https://www.bbc.co.uk/commissioning/comedy/ and applications open on Monday 9th January 2023.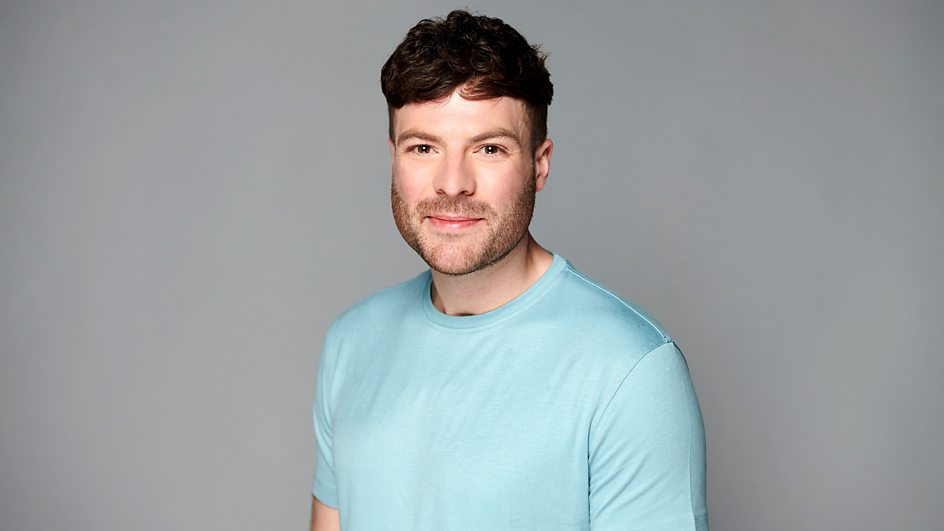 5th December 2023
BBC commission new documentary from Newcastle-based indie Northern Child starring Jordan North
Learn more