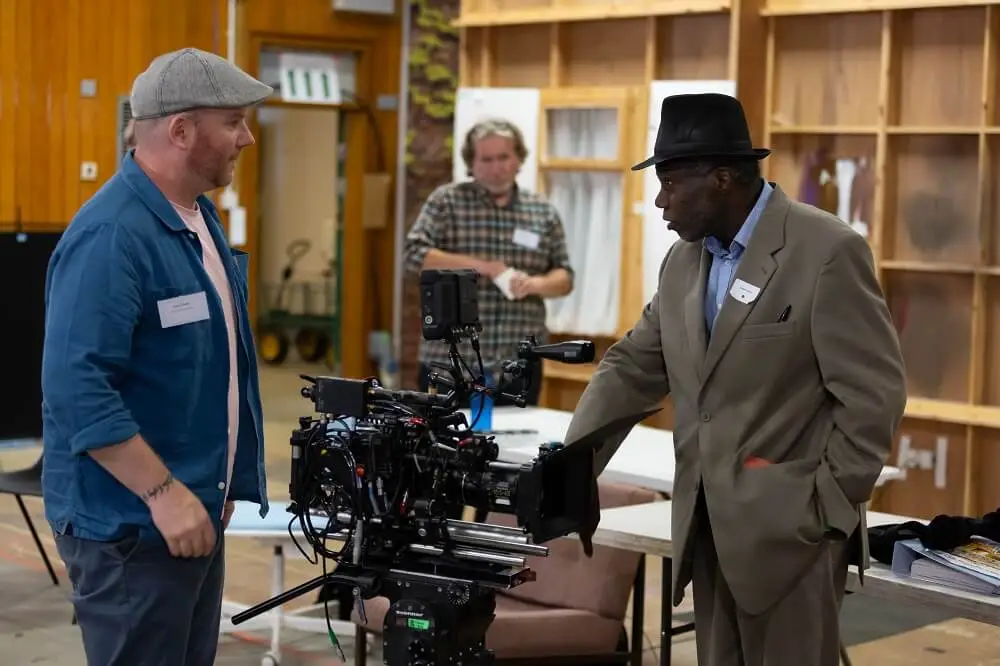 Inspired
Engaged
& Hired
Want to work in film and TV?
If you would like to work in the screen industry in the North East our NE Screen Crew Academy can make a career in film and TV more accessible for you. We run bootcamps, masterclasses, workshops, careers events, on set open days and shadow placements. We offer advice on how to get your foot in the door of the industry and how best to get your career started.
North East Screen are dedicated to encourage equality, diversity and inclusivity in the screen industries and provide opportunities which support creating a workforce that reflects the diversity of the UK.
There are two ways to sign up for our support.
1. Sign up to our NE Screen Crew Academy mailing list.
If you are 18 or over, live in the North East and are thinking about working in film and TV you can sign up to our Academy mailing list and attend any of our free Crew Academy events where you will hear from and talk to industry professionals. We can also help with finding shadowing opportunities so you can see first-hand what it's like to work on a production. Email us now with the postcode of your North East base and we'll keep you up to date on any upcoming events.
2. Become a Crew Academy member.
In your first two years of working in the screen industry we offer early career support with Crew Academy membership. To become a Crew Academy member you must:
Be registered on the North East Screen crew database
Be over 18
Have a North East base
Be available to work on production
Be finished full time education
Have attended a NE Screen Crew Academy Bootcamp or have professional credits.
You will also need to be available to work and ideally be able to drive with access to your own transport. Our Crew Academy is suitable for adults who are in the early years of working in the industry or those already working and looking to step into new roles. Members of the Crew Academy can receive CV surgeries and one-to-one mentoring and advice. We will also help you find entry runner positions and paid trainee work.
To apply to the Crew Academy please request an application form from crewacademy@northeastscreen.org.
Crew Academy Bootcamp
The North East Screen Crew Academy held a Bootcamp for new entrants who want a career in the screen industry. The Bootcamp was held at the Northern Film and TV Studios in Hartlepool and was led by Jude Winstanley and Matt Gallagher. Those who attended learnt more about working in feature film and TV drama production. Sessions included information on what to expect when working in the industry, and how to perfect your CV, as well as insights from experienced crew giving their top tips for getting into and getting on in the industry.
North East Screen Access
In May 2022 CBBC's The Dumping Ground hosted an open day where you could find out exactly what it was like to work on a TV drama. Attendees visited a number of departments and heard from industry experts on the best way of getting into the industry, how to find your area of expertise, the types of jobs available and what it's like to work on set. Hear from some of the attendees.
It was great to see how all the departments collaborated in order to make the finished product, ensuring it all runs smoothly, and that the doors aren't necessarily closed if you want to work in other departments. I've learnt that putting yourself out there, networking and getting involved are so valuable. You don't have to go to uni or work/move down south for opportunities in this field.
–  Joseph Crooks on The Dumping Ground open day
It was really interesting to see, meet and hear from everyone about their journeys, their different roles, and what they do. The advice was invaluable.
–  Emma Tilney on The Dumping Ground open day
I was unsure how today would turn out, but it's been amazing! All departments were so interesting to listen to and all really knowledgeable and interesting. I'm so glad I came as I enjoyed it thoroughly.
–  Sophie Turner on The Dumping Ground open day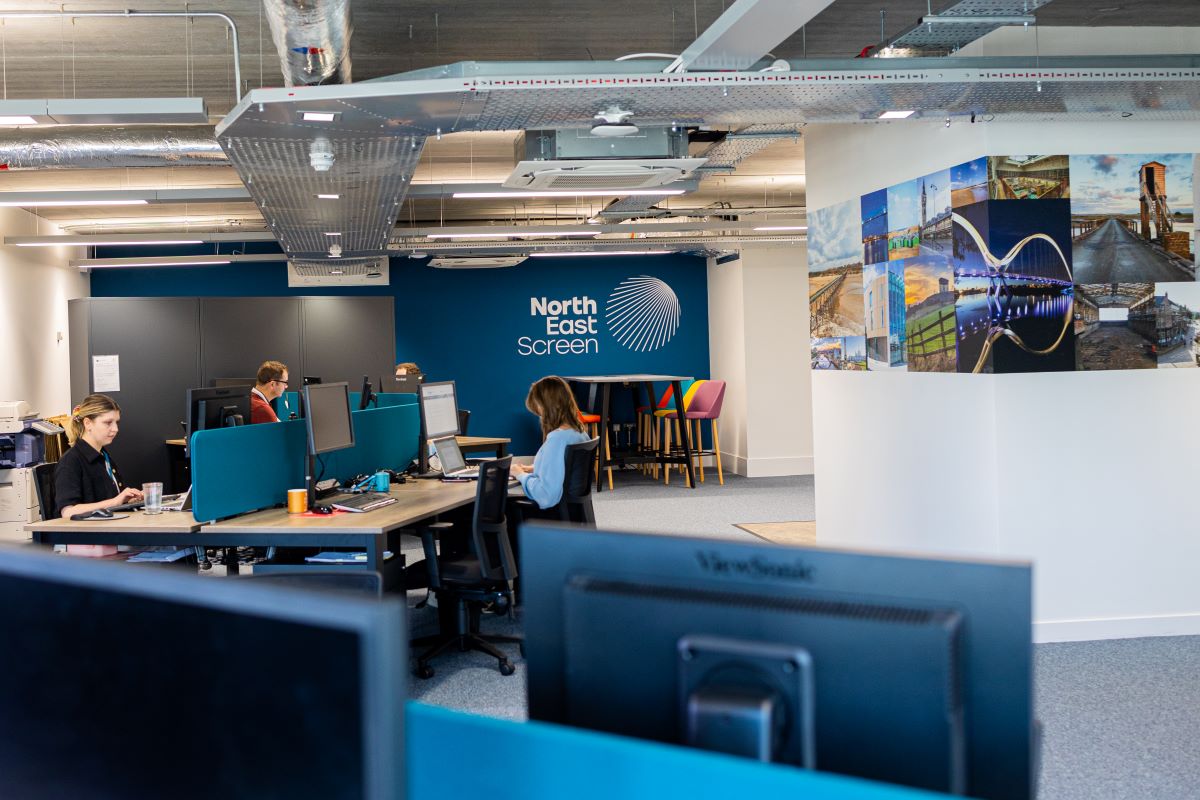 13th September 2023
We are hiring – come work for the North East Screen family!
We are looking for two people to join us as Development Coordinator and Skills Coordinator and continue to develop and support the North East's film and TV industry. If you love film and TV, have solid admin skills, a creative eye and want to make an impact then the Development Coordinator role may be just […]
Learn more