North East Screen (formerly Northern Film and Media) has appointed Oscar and BAFTA winning film producer David Parfitt as their new Chair to help steer the organisation at an exciting and pivotal time for the film and TV industry in the North East.
Following record investment in the screen industry in the North East region with a £25m commitment from the BBC, a new partnership with 12 local authorities and 3 combined authorities bringing £11.4m investment to the table and significant new studio developments in the region, David's appointment confirms that the North East is open for business.
David grew up in Sunderland and his connection to the region brings with it a passion and desire to support the organisation to benefit the people of the North East. He brings an outstanding track record and remarkable achievements in over 35 years working as an independent film, TV and theatre producer. His many films include: Shakespeare in Love, My Week with Marilyn and The Father.
Alison Gwynn, Chief Executive of North East Screen said;
"David joins us at a crucial time in the development of the North East's screen industry. We are delivering an ambitious programme of activity for the North East Screen Industries Partnership (NESIP) which aims to significantly increase TV and film production in the region.
To do this we want to attract Production Companies to the North East where talent is in abundance. We want to create jobs and opportunities in the industry for local people and businesses connected with the supply chain, and supercharge the access to skills in the region so that the productions that are coming to the North East are fully supported by a skilled and developed workforce.
David's experience and credentials speak for themselves but his passion and commitment to the region makes him a perfect fit to ensure our organization grows and serves the industry to maximum effect. Job creation and inward investment are our priorities and we are extremely delighted that David is on board to help us to achieve our ambitions."
David Parfitt, new Chair of North East Screen said;
"Our generation had to leave Sunderland to pursue careers in the creative industries. I want to be part of an organization who can do something to change that. The media landscape is changing and I feel this is the first time there's been an opportunity to have sustainable careers in film and TV in this region – which is fantastic.
The media industries are huge engines of our national economy and our region wants to be a bigger part of that. Training is at the heart of it all and the support of our local colleges and universities is key. We're here to provide the next step, attracting people early as they choose their careers and letting them know that this a really viable industry.
The North East already has amazing talent, brilliant locations for filming and a sector that is growing rapidly and the announcement of new studios for Sunderland will further increase capacity, providing work for our newly trained crews and helping encourage North East talent currently based elsewhere to come home."
David takes over the reins from Tom Gutteridge, the Emmy award-winning TV producer, writer and broadcast executive (Mentorn/FremantleMedia).
David continued;
"I'd like to thank Tom for his commitment to the organization over the past 14 years. He inherited an underfunded screen agency in real difficulties and with the support of the amazing team led by Alison, built it into the thriving organisation it is today. We are all hugely grateful."
Tom Gutteridge said: I am absolutely delighted that David has agreed to take over at such an exciting time for North East Screen. He brings exactly the stature and stability the organization needs as it enters the next phase of growth and delivery. Since I first joined the board of NFM 14 years ago, we've been on a rollercoaster ride: from the almost-terminal loss of funding following the closure of One North East, through the years of bare survival, to the restructuring and resurrection that has led to the healthy, successful organization we see today.
I'm incredibly proud to have been asked to lead such a loyal, passionate and dynamic team for the last decade. Since our appointment of the dynamic Alison Gwynn in 2017, it has never looked back, and today the future of the entire North East screen sector, from broadcast to movies, digital to corporate, has never been rosier. I wish David, and all the board, every success."
The organisation is also delighted to welcome Graeme Thompson MBE, Pro Vice-Chancellor of External Relations at the University of Sunderland to the Board. Before joining the University a decade ago, Graeme was managing director of ITV Tyne Tees following a career as a programme maker, commissioner and BBC radio producer.
Also joining at this time is Fahima Chowdhury, Line Producer for High End Television Production. Fahima brings a wealth of TV experience in both Factual and Drama and launched and ran the region's previous Production Fund which helped bring productions to the North East such as Vera, George Gently, Joe Madison's War and United.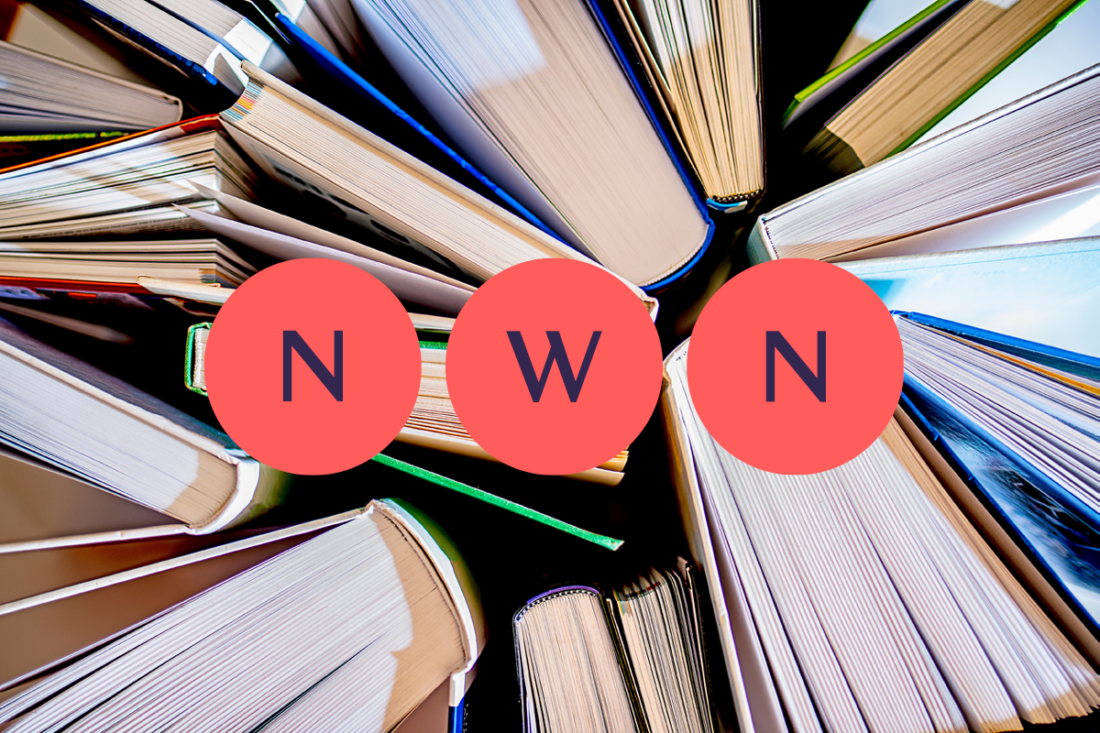 22nd September 2023
Channel 4 announces support for three northern writers at New Writing North awards co-hosted by North East Screen
Learn more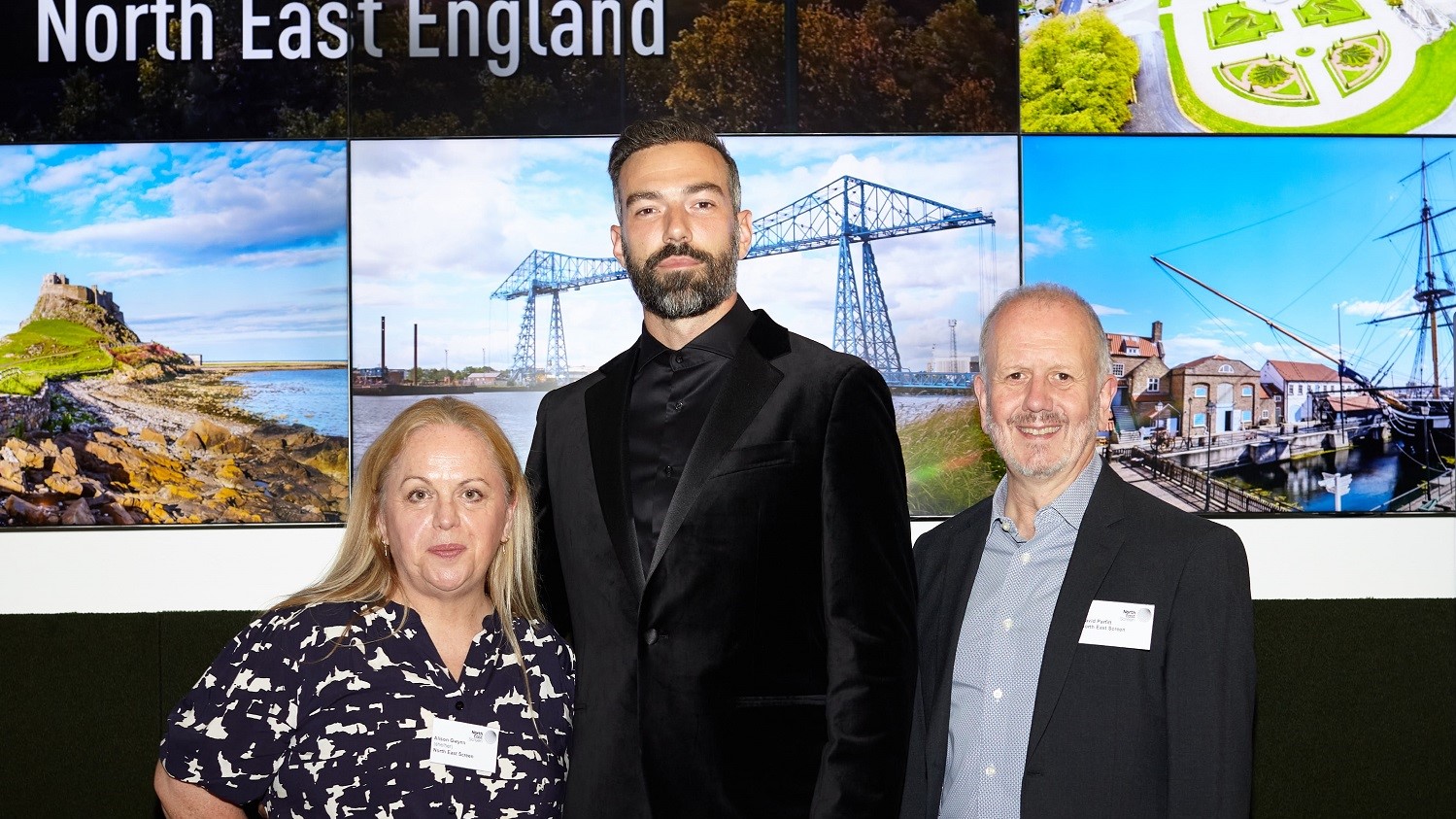 15th September 2023
New multi-million pound production fund set to ignite North East screen industry
Learn more