North East Screen wins big at the North East and Borders Royal Television Society Awards with their Comedy Hot House winning the prestigious Centre Award for outstanding contribution to the industry.
The award, which recognises an individual, team or organisation's work either in front of the camera or behind the scenes, was awarded for the team's development of TV scripted comedy writers, directors, producers and production companies in the North East.
The Comedy Hot House helped attract the first BBC City of Comedy to Newcastle, which led to the region playing host to the BBC Comedy Festival in May 2022, which brought some of the biggest names in comedy to the city.
As part of the festival, BBC Comedy and North East Screen launched the Regional Partnership Scheme with Hat Trick Productions which resulted in the comedy giant working with Hartlepool-based production company Sea and Sky Pictures to develop a slate of comedy projects.
Working with partnerships has been key to the success of the Comedy Hot House who, among many great projects and schemes, supported and fully funded the first writers room to take place in the region with Tiger Aspect Productions, providing work for 8 comedy writers from the North East.
David Simpson, Head of Comedy at Tiger Aspect said;
"I could not be more impressed and complimentary of the work NE Screen Comedy Hot House are doing and the incredible contribution they are making to our industry. What sets them apart isn't just the volume and breadth of their work, it's that what they put in place makes a real, tangible difference."
The initiative was co-founded in 2019 by Alison Gwynn, Chief Executive of North East Screen and TV executive, Emma Lawson, now Commissioning Editor for BBC Comedy, as an innovative partnership between a regional screen agency and an experienced scripted comedy executive from the region, to help increase connectivity between the region's comedy community and broadcast opportunities.
The Hot House won its first commission to deliver an order of short form content to Channel 4, with a follow up commission from BBC Comedy to provide short form comedy content for its digital platforms, while in parallel carrying out high profile outreach activity and sharing the learning and opportunities as far across the region as possible.
They quickly won international recognition at the 2020 Makers and Shakers awards where they won the award for 'Initiative to Grow Local Industry'.
Emma Lawson, BBC Comedy Commissioner and co-founder of the Comedy Hot House said;
"The Comedy Hot House has helped to raise a flag and draw attention to the brilliant comedy talent that has always been here in the region. The team have worked hard to make sure that people are being seen, heard and consistently championed and connected up with as many meaningful opportunities in scripted comedy as possible.
So many of the companies and talent that joined us for the ride back in 2019 are now working alongside experienced executives, award winning major indies, have developments in with BBC, C4 and other broadcasters and crucially, are now working as paid professionals in the genre.
Alongside this, the outreach activity that Hot House also provides has been majorly boosted by the BBC's presence in the region and continues to benefit many aspiring producers, writers, directors and performers who want to work in comedy. I feel proud of the meaningful change, and championing of collaboration, that the Hot House team has helped to create in the region. Long may it continue."
The NE Screen Comedy Hot House is led by Lisa Laws, Head of Talent and Business Development at North East Screen with outreach activity coordinated and delivered by Mark Kenny, Comedy Talent Co-ordinator. Lisa added;
"Creating and enabling new ways of working in partnership, between industry, broadcasters and local authorities, has been instrumental in shining a light on the region's lively grass roots comedy scene and championing our talent. This year's BBC City of Comedy initiatives have unearthed fresh new voices, kickstarted new regional companies and seen us make real inroads into TV.
All of these successes are thanks to the hard work of a wide range of amazing individuals in key organisations working together to make a real difference (screen agency, local authorities, broadcasters, indies) but none of it would be possible without the incredible pool of North East talent, on and off screen, who have risen to the challenge and are definitely up for sharing their love of comedy.
It's great to receive this award which gives us another opportunity to shout from the rooftops that the region has exciting talent who have their sights firmly set on TV."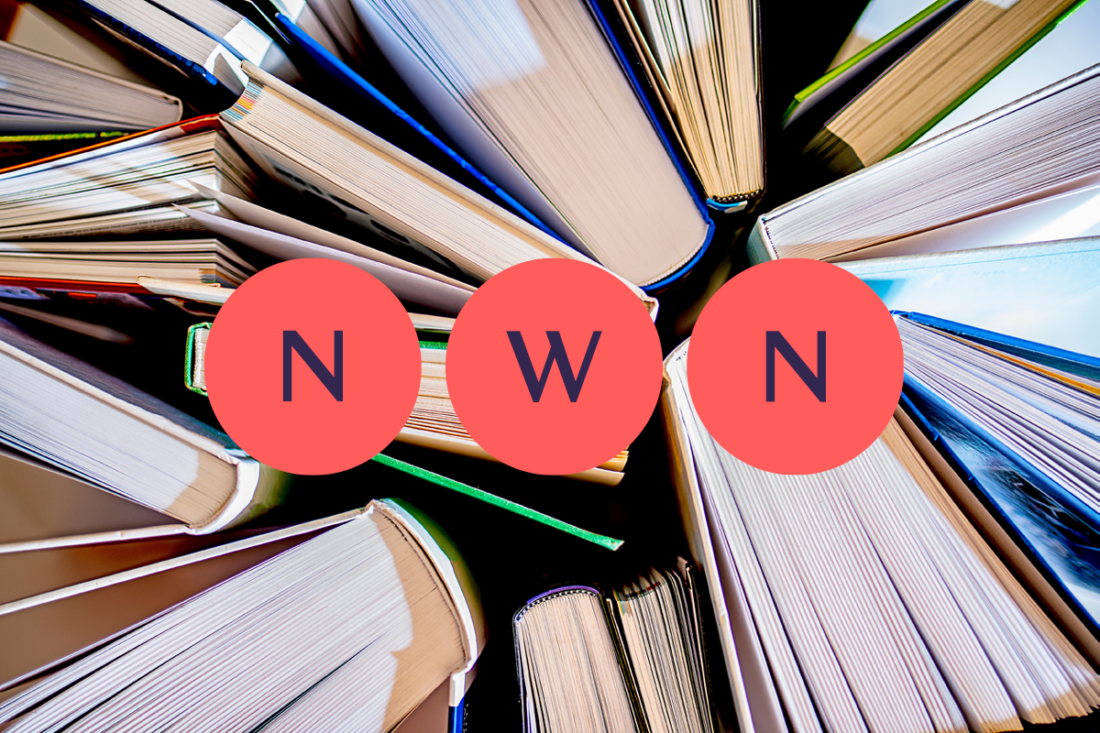 22nd September 2023
Channel 4 announces support for three northern writers at New Writing North awards co-hosted by North East Screen
Learn more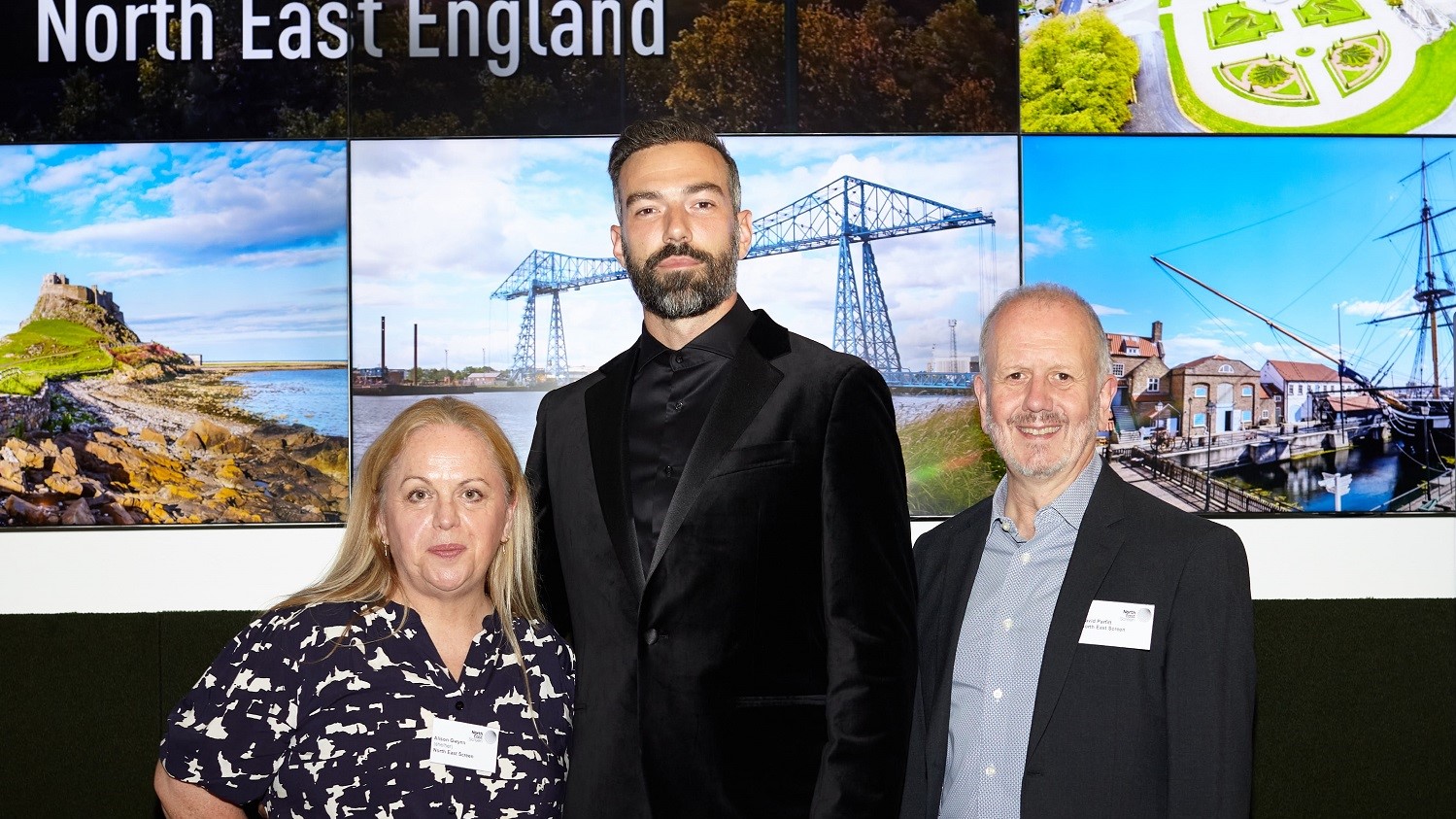 15th September 2023
New multi-million pound production fund set to ignite North East screen industry
Learn more