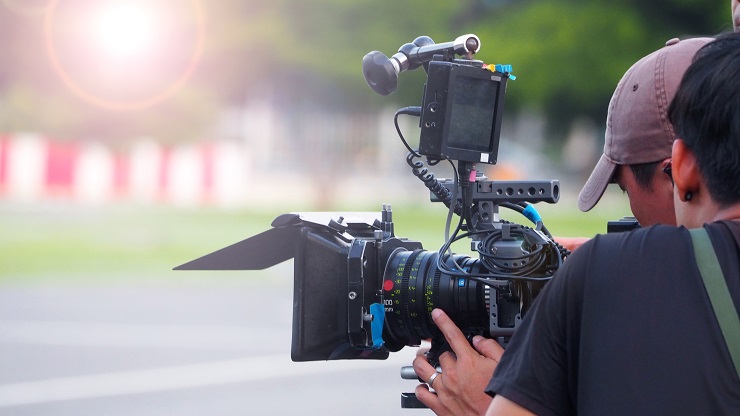 There is so much amazing talent in the North East! Check out the profiles below or visit our Crew Database to see the full selection of North East talent.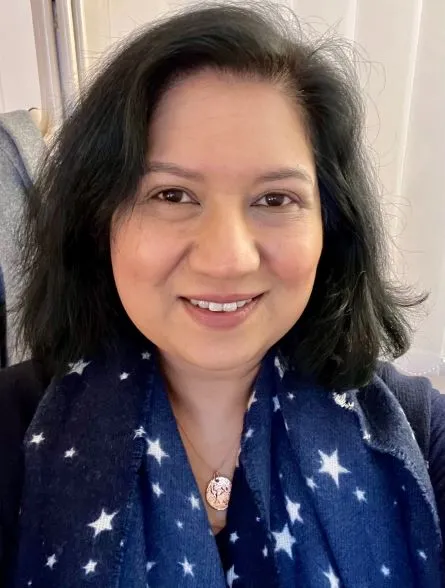 Line Producer
Fahima Chowdhury is an experienced Line Producer who has worked in the TV industry since 2002. Most recently, she has been working on the long running TV Drama series Vera for Silverprint Pictures (part of ITV Studios) with Producer Will Nicholson since Series 5 (2014). She stepped up to Line Producer on Series 9 of Vera and has just completed working on her 29th episode for Series 12 at the end of 2022.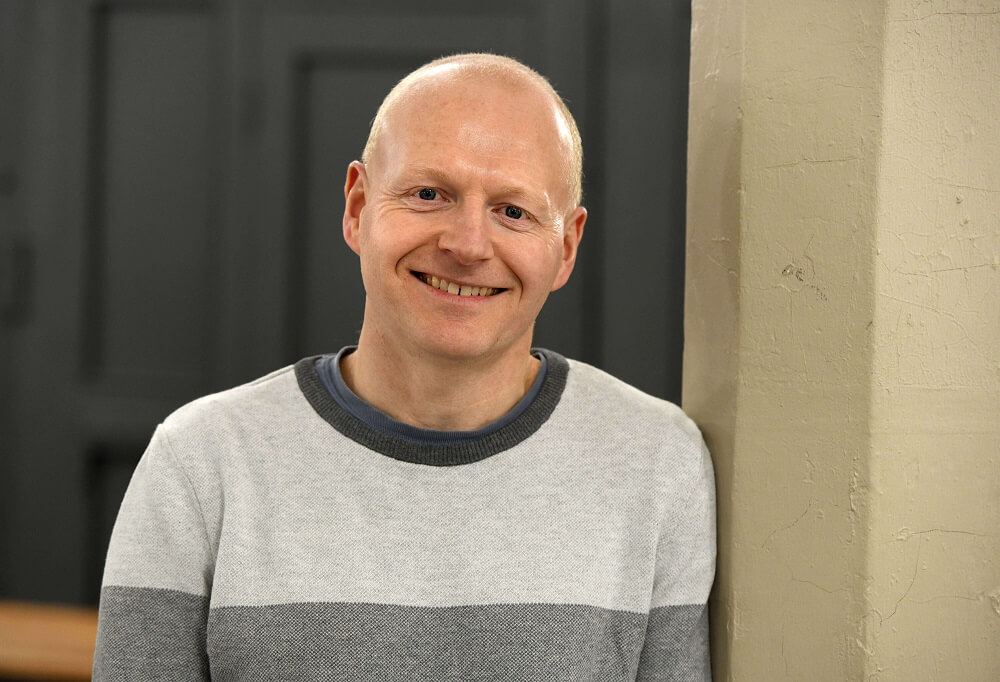 1st Assistant Director
Richard has been working as a 1st AD for over 20 years. He has worked on a a variety of productions, ranging from shorts to feature films, music promos and broadcast television. Recent credits include a music video for Rag 'N' Bone Man, and work on Doctors, The Dumping Ground and Emmerdale. Driven by his love of football, Richard has also transferred his AD skills to work as a Floor Manager on major football events.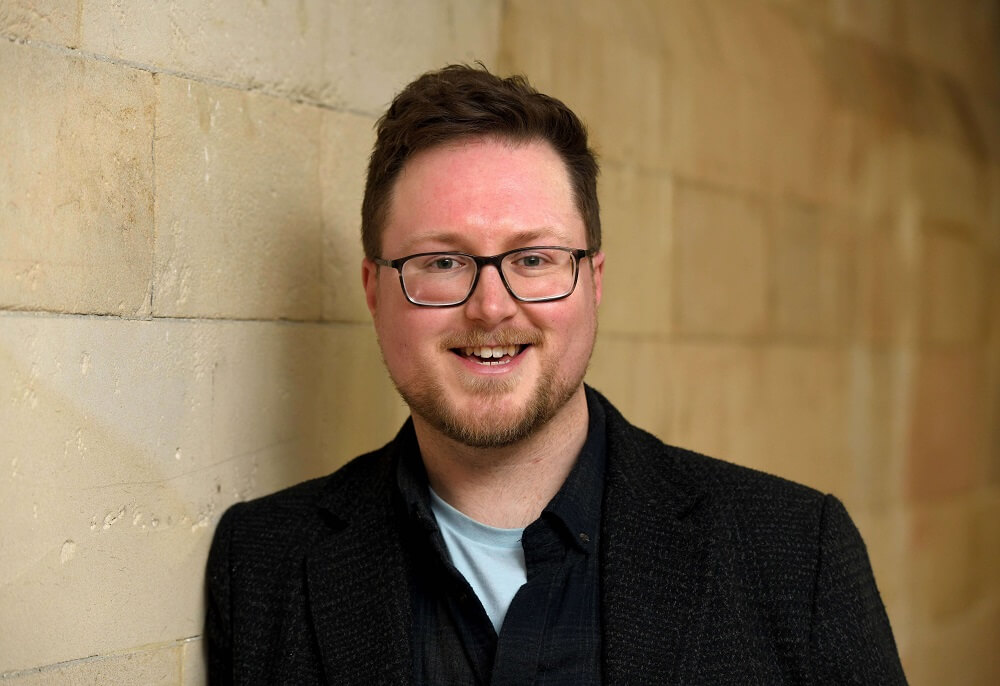 Camera Assistant
Chris Gibson is a Camera Assistant who has worked on a range of TV shows, corporate shoots, and short films. His roles have ranged from working as a Clapper Loader, Camera Trainee and on occasion has worked as a Focus Puller. Chris is based in Newcastle and has his own vehicle and a clean driving licence.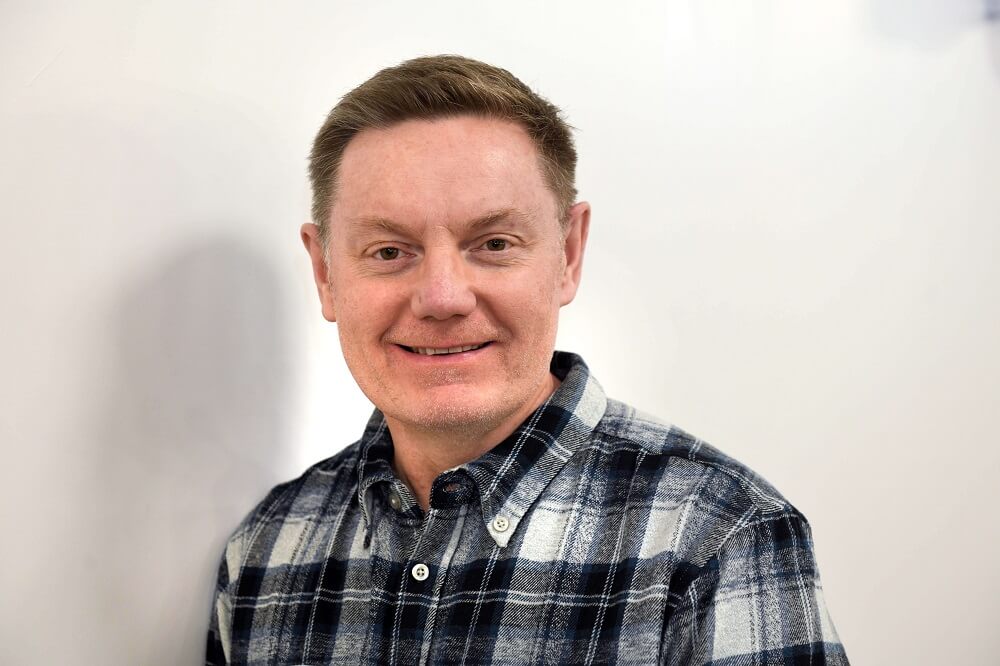 Production Runner/ Standby Props
David Brown has worked as a Production and Rushes Runner on Sacred Acre, a Locations Trainee on Danny and Mick, and as a Standby Props on The Dumping Ground.
He has also provided script analysis, prop design and fabrication services, and sound recording for a funding trailer produced through Media Excentrique.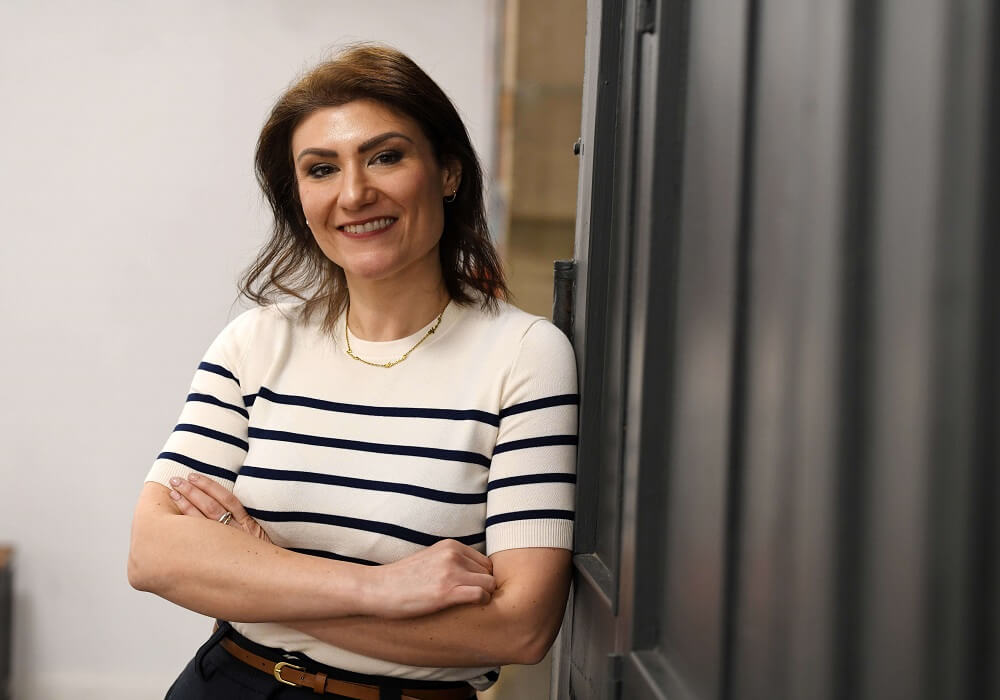 Production Coordinator
After studying a film degree at Sunderland Uni, Francesca cut her teeth at a local production company making promotional films.
However after a chance opportunity led to a job as a production runner on a TV drama, Francesca never looked back – working on TV such as VERA and The Dumping Ground, and feature films including King Arthur, The Conjuring 2 and Edge of Tomorrow.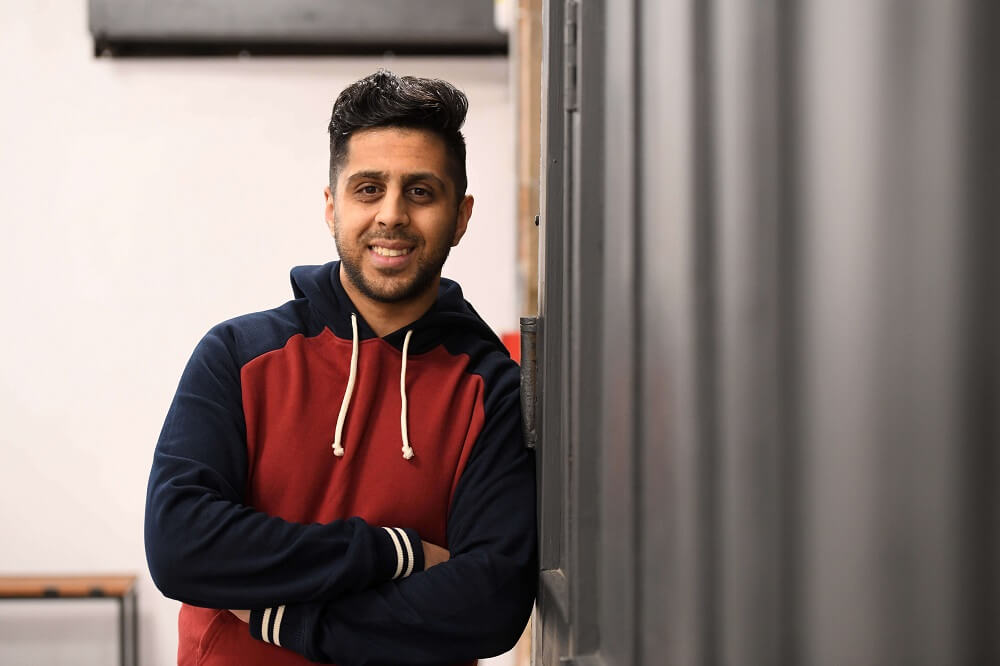 Production Coordinator
Qasim Baig is a Production Coordinator working in Television Drama. Qasim has worked in the industry for 7 years having worked up the ranks starting out as a Production Runner. He has worked on various productions across the UK including VERA, Gentleman Jack & Ackley Bridge. As a coordinator, his day-to-day tasks can be anything from organising travel/accommodation, script distribution or booking kit and crew. Qasim's role includes a lot of problem solving and two days are never the same.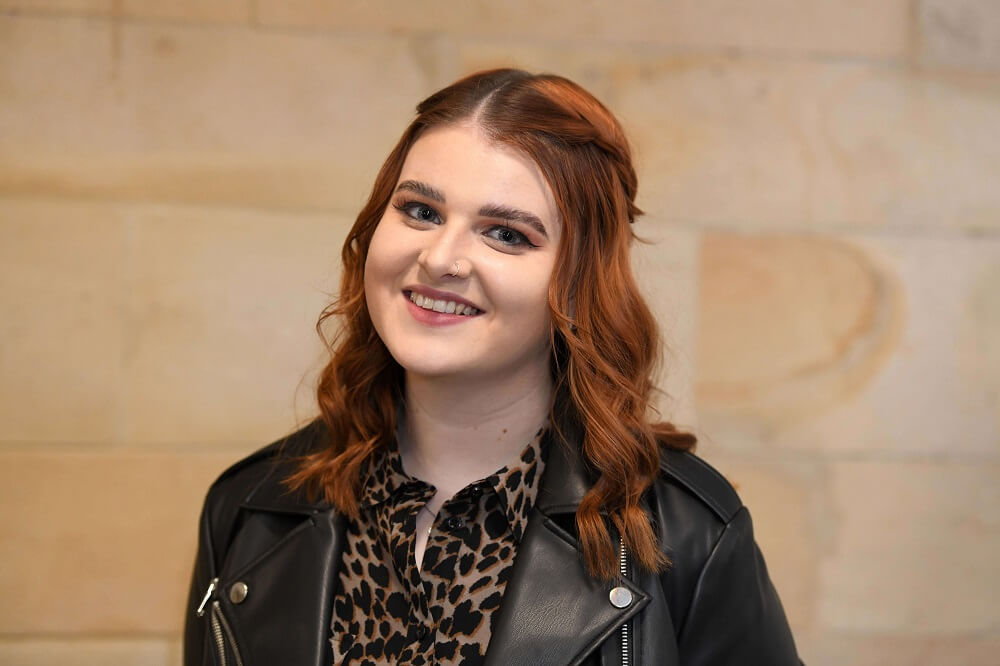 3rd Assistant Director
Katie is an experienced 3rd Assistant Director with some 2nd and 1st AD credits. Her 3rd AD credits include The Dumping Ground, Emmerdale, All Creatures Great and Small, The Last Kingdom, Gentleman Jack and Coronation Street. Aside from 3rd AD-ing, she has recently finished 1st AD-ing & 2nd Ad-ing on a BFI funded short with Elevator Productions called Nettle Day. Katie has bases in both Manchester and the North East and is excited to be involved in more productions.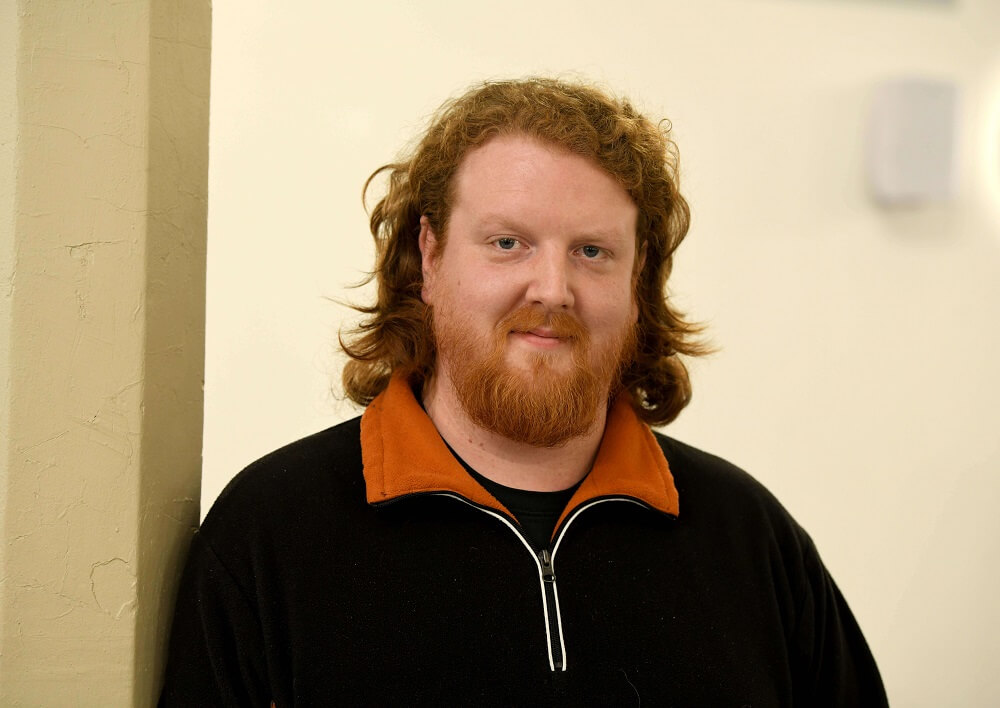 Sound Assistant
Jack Hobbs is a Sound Assistant from a working-class background currently looking for roles in the Sound Department for television productions and independent feature films. His international work in the sound department brings a practical knowledge of production ranging from zero budget to multi-million-pound productions.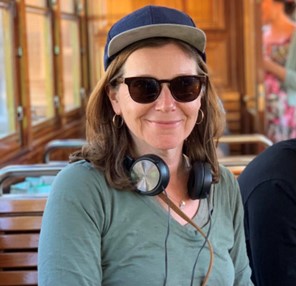 Director
Jules Williamson is an internationally successful and award-winning drama and documentary director. She has worked in TV and film for 30 years and has an extensive understanding and experience of the Film and TV industry's current practices and trends. 'Off The Rails', Jules's feature film directing debut was distributed in cinemas across the world in 2021 and 2022. Inspired by her own life story, this comedy drama stars the late Kelly Preston in her final role, Judi Dench, Sally Phillips, Jenny Seagrove, Ben Miller and Franco Nero, with a soundtrack by Blondie and shot almost entirely on the island of Majorca.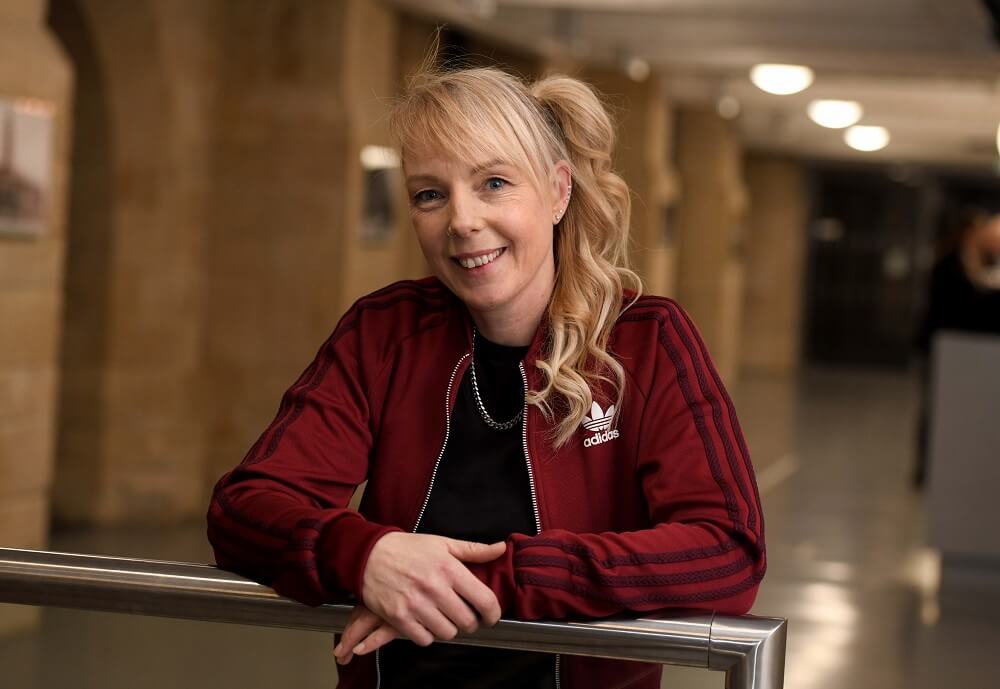 DOP – Shooting P/D
As a DOP, Suzi has over 20 years' experience in documentary, factual broadcast and corporate filming and enjoys filming dynamic rushes, stylistic interviews and quirky GV's at a moment's notice. She also relishes opportunities to work on more creative endeavours including Short Films and Music Videos.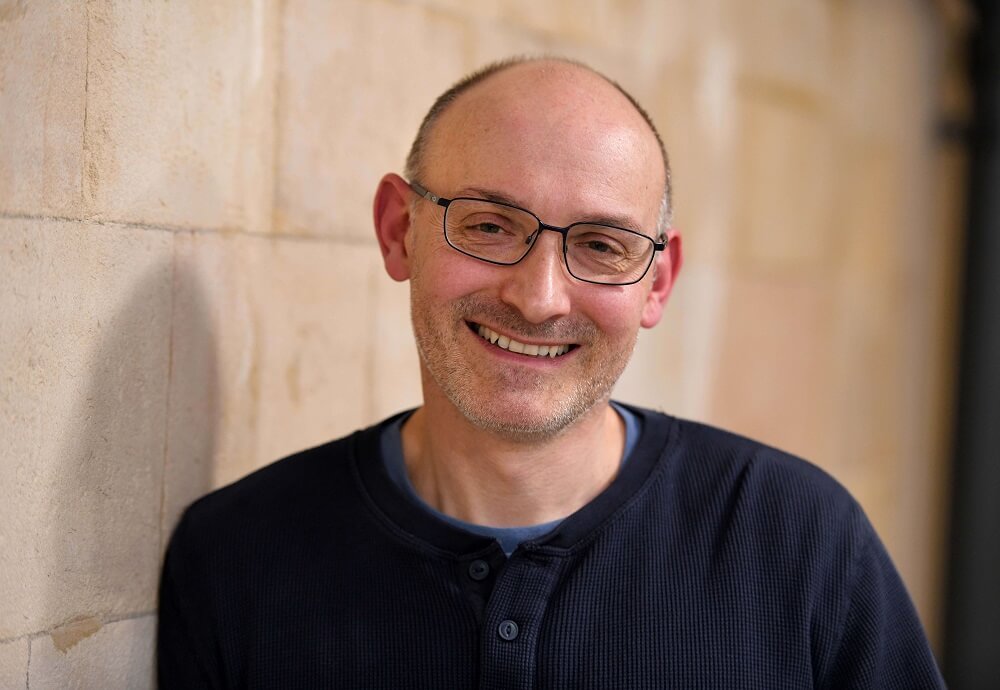 Makeup Designer
Michael graduated from the London College of Fashion in 1992 and has been a freelance make-up artist for over 30 years. He is a fully experienced designer in all disciplines of make-up from film, Tv, fashion, theatrical , prosthetics to period hair and make up. As a designer, he has been responsible for over 170 hours of drama and comedy. He is also the recipient of a RTS Border and North East award.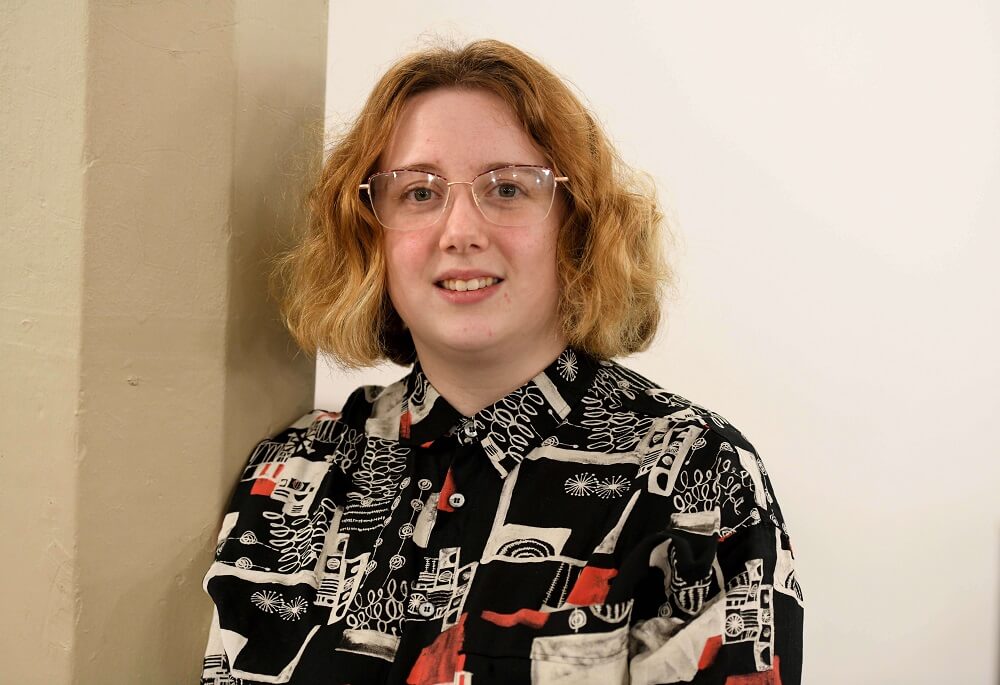 Sound Trainee
Kerry Ward is a Sound Trainee who studied Film and TV production at Northumbria University. She has worked on a number of productions, from short films and music videos to long running TV drama Vera. She was also a Locations Marshal on Indiana Jones and the Dial of Destiny when it filmed in the region.
Below are the brilliant recipients of the BBC Comedy Creator Fund. Click here to find out more.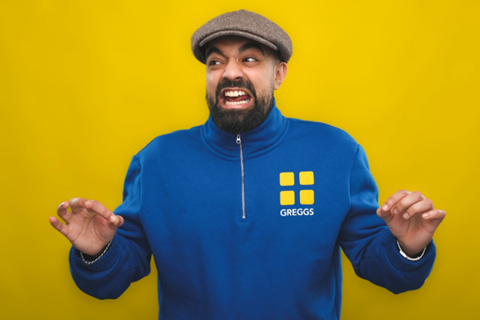 Raul is a multi-award-winning comedian from Newcastle Upon Tyne. He has performed at the biggest comedy clubs around the world from Blyth to Brussels to Bombay. He has most recently starred in his own BBC podcast, Comic Sanskrit, which was rated 5 stars by the Guardian, and was described by Mike Reiss (writer of the Simpsons) as 'funny, moving & powerful'.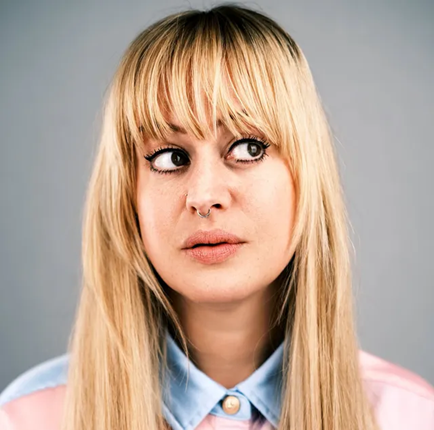 Sammy is a actor and stand up based in the North East. She starting out in BBC's Byker Grove at the age of 14. Since then she has worked in films including I, Daniel Blake and The Duke, TV (George Gently, Women In Love, Meet The Richardsons) radio (sidekick on Steve Merchant's 6 Music Show) and at comedy clubs up and down the country.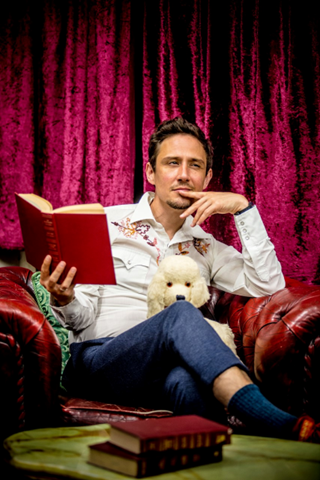 An actor, writer, and theatre maker. He often tells stories with live illustration and surreal flights of fancy. He graduated from LIPA in 2009 and won the Journal's North East Actor of the year award in 2011. He was recently awarded a DYCP from ACE to develop his creative practise. He's spent most of it on booze and crisps.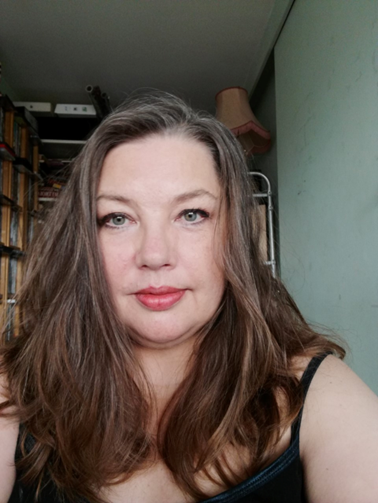 Bridget is a dyslexic writer based in Newcastle-upon-Tyne who has worked across television, film, radio & theatre. Currently, Bridget has been commissioned to develop an original returning drama for ITV Studios / Patrick Spence Productions and has a number of drama and comedy projects in development.
Before becoming a writer, Bridget worked for ten years as a BAFTA award-winning producer/director on primetime documentaries, both in the UK and USA.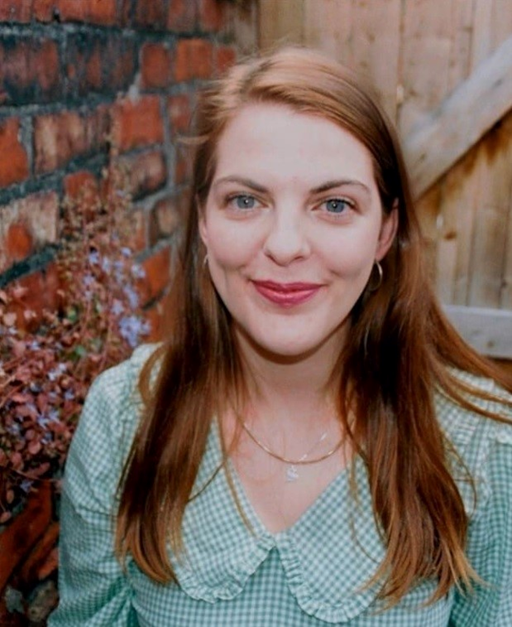 Sian is a writer, performer, and adopted Geordie from Lancashire. Her work is funny, honest, and fueled by ridiculously adventurous story-telling. Sian's background is in theatre-making, touring her one woman show STUPID (2017) to sell-out shows, she later adapted STUPID into a comedy short as part of Scratch Me 2020 (Film Hub North/BFI Network), receiving mentorship from Baby Cow Productions. Most recently Sian was part of BBC Northern Voices, making an exciting transition from stage to screen & writing her first comedy TV pilot.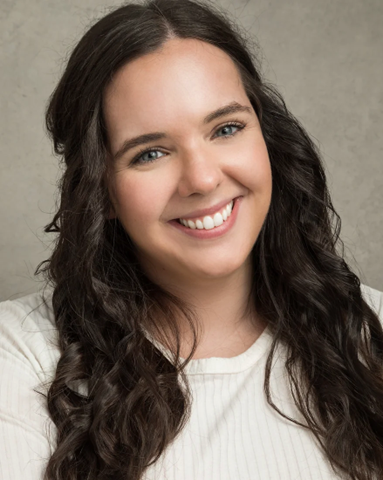 Rachel Stockdale is a Middlesbrough-born actor, writer and voice artist who is based in the North East of England.
Rachel has trained at The National Youth Theatre, The National Youth Film Academy, Academy of Live & Recorded Arts as well as gaining a BA(Hons) in Performance from Northumbria University.
Rachel's latest work includes short film Bin Day, as well as Fat Chance, her Edinburgh Fringe show which received critical acclaim.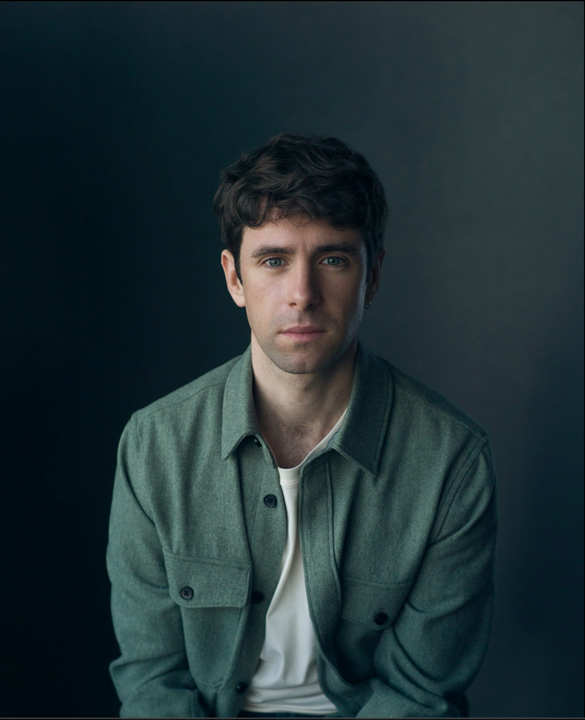 Actor, writer and director who was raised in a small mining village on the outskirts of Newcastle Upon Tyne. When he was 17, he travelled to London after being accepted into the National Youth Theatre. Later he trained at East 15 acting school in East London. Once graduated, Lee got his first big break when he was cast in the lead role of Albert Narracott in the National Theatre's Olivier and Tony award winning production – War Horse.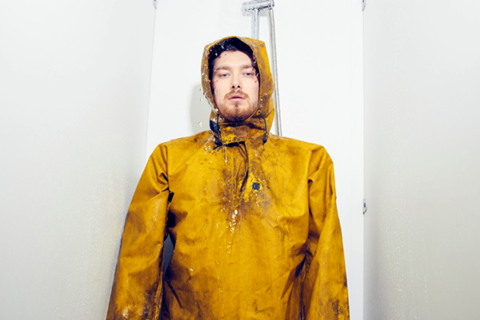 Two Ls. Two Ts. Loud, proud and rowdy. Caden is a presence in the room wherever he goes – his cheeky-chappy humour always leans toward the absolute ridiculous.
A regular face on the NE comedy circuit, one of the founders of Metroland Comedy and a commissioned writer for Channel 4 Digital's Nasty Neighbours. He is a winner of best comedy at Sunderland Shorts and twice RTS nominated.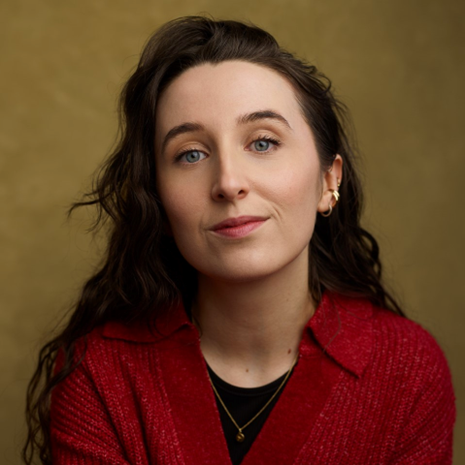 Jess is a comedy actor and writer hailing from Teesside. She is happiest when donning wigs and writing or acting in comedy, especially the bizarre. Jess has been described as 'One to watch' by the Funny Women Awards. 'McDonagh's ability to change character and accent at the drop of a hat was something to behold.'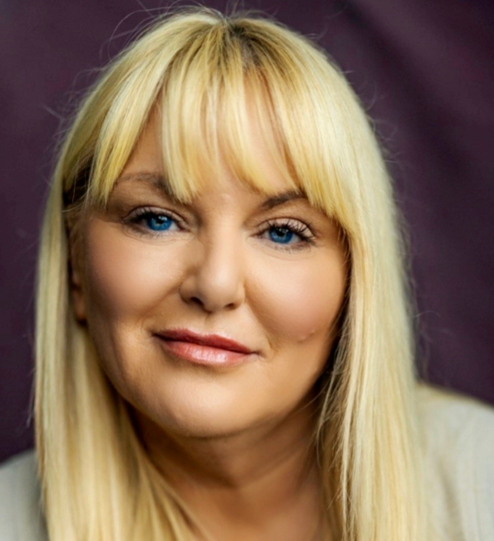 Alison is a North East comedy creator. She writes observational comedy that is relatable and finds 'the funny' in real life situations.
Her stage and screen credits productions that have toured the North East. She has performed at The Vaults in London and at Edinburgh festival, in short films, sketches and was a script collaboration on a feature film.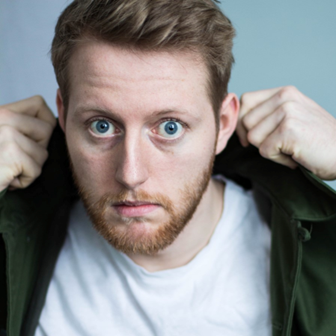 Matty is a man with three hats: writing, directing and a cap. He's been wearing them for over 10 years despite the smell. Matty searches for glimmers of absurdity in the most mundane of settings.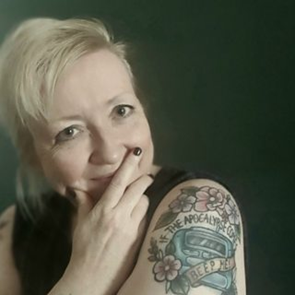 Nic is a Gateshead based writer chosen in 2021 for BFI/Film Hub North Script Lab and BBC Writersroom North East Voices. She has an original comedy series in development at script stage with Wildseed Studios. Nic creates character-based comedy and drama with contemporary relevance and bold and original twists.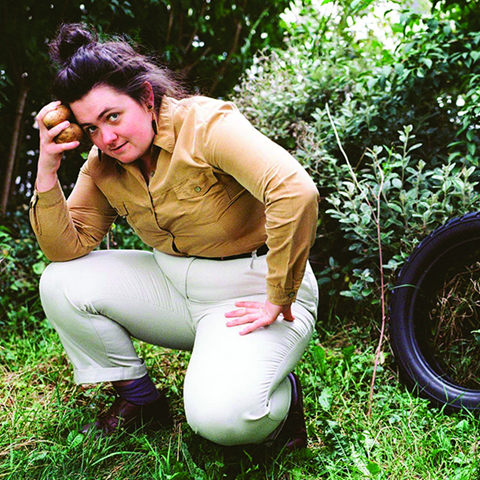 Like an owl that has just flown into a window. Lauren co-produces A Comedy Night That Passes the Bechdel Test (as seen in the Guardian, Time Out and more). She's a regular at the Stand comedy clubs in Newcastle, Edinburgh and Glasgow where I was recently tour support for double-Edinburgh Comedy Award-winner Jordan Brookes. Recently; awarded a bursary by the City of London Phonograph and Gramophone Society to help fund research about women in early recorded comedy.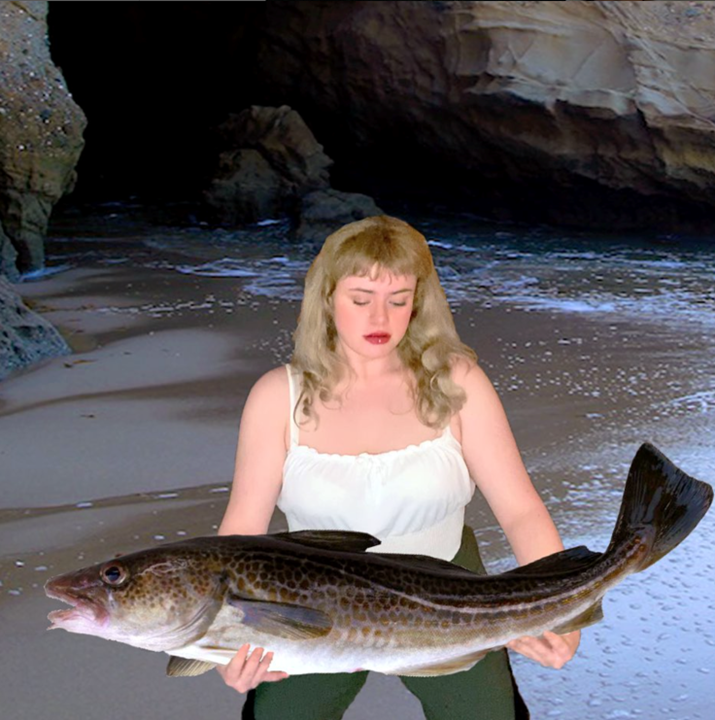 Beth Chapman is an award-winning artist and writer from Hartlepool. Working across comedy, film and performance, her genre-pushing characters and sketches endear audiences nationally.
Surreal and bold, yet introspective and gentle, Chapman encourages us to challenge our beliefs and biases, and to rejoice in our shared mundanity.
Is very busy. Actor, writer, and director. Her style is often described as anarchic and brimming with snark, just try and get a sincere answer from her juicy lips. If you like slime, blood and extreme wit you can catch her in her new short Sandra Gets a New Fringe and @Penelope_Yeulet.