The BBC has today that announced six North East companies will be supported through their £1m Small Indie Fund, a huge boost for TV production in the region.
Candle & Bell (Gateshead), MCC Media Limited (Sunderland), Middlechild Productions (Newcastle), Schnoobert Productions (Newcastle), Sea & Sky Pictures (Hartlepool) and Twenty Six 03 Entertainment (Gateshead) will all receive financial support and a BBC commissioning editor as a mentor to support their businesses growth.
The £1m Fund was launched in 2020 to support the development of small independent production companies with turnovers below £10m across Drama, Entertainment, Comedy, Factual, and Daytime.
This year sees the highest number of companies based in the English Regions, with significant increase in support for companies based in the North East and Midlands. 48 companies were selected overall with 79% based in the Nations and the English Regions.
Lisa Laws, Head of Talent and Business and Development at North East Screen said;
"We are delighted for the companies receiving this fund, an amazing outcome for them and for TV production in the North East. We have worked closely with each of the companies so understand how this support will help to drive forward their businesses. The companies selected are a great mix of businesses relocating to the region and home grown talent."
The fund was set up to help boost the strength of UK production focusing on companies with diverse leadership and producers based outside of London, particularly around global competition.
Lisa continued: "This is a fantastic year for production companies in the North East and the start of great things to come. The region is full of talented creative businesses with an abundance of ideas, skills, and incredible determination. The tide is beginning to turn with support for the screen industry in the North East and funds such as this from the BBC will help to supercharge creative business development, making us a region to look out for nationally and globally. "
-Ends-
Notes to Editors
North East Companies receiving the Small Indie Fund 2023 (plus quotes)
Candle and Bell is a female led production company based in Gateshead who are crossing over from short films to TV and are keen to find new narratives and diverse stories. www.candleandbell.com
"Candle & Bell is extremely proud to be among this year's recipients for the BBC Small Indie Fund. This funding gives us a unique opportunity to work on a new slate of comedy TV shows that champion northern talent and bring new tv productions to the North East. We are beyond grateful to the BBC and we're looking forward to working closely with Emma Lawson and the wider team of BBC commissioners to realise our ambition to make great comedy TV." – Maria Caruana Glizia, Managing Director.
Sea and Sky Productions are an emerging indie based in Hartlepool who are currently co-developing TV comedy with Hat Trick Productions. www.seaandskyprictures.co.uk
"We are thrilled to be part of The BBC Small Indie Fund. The support will be central to our future growth as a company and for the North East region as a whole." – Adam Boabda, Managing Director.
MCC Media are a highly experienced Sunderland based team delivering unscripted children's programmes for global audiences. www.mccmedia.co.uk
"Its great to be working with the BBC again, MCC Media are over the moon to have been selected. Hopefully over the next twelve months we can get some fresh ideas off the ground as we seek to expand within the region." – Paul McCoy, Managing Director.
Schnoobert Productions are an emerging scripted comedy indie headed up by experienced TV executive Jason Cook, based in Newcastle and already running writers rooms in the region, upskilling our next generation of writers. www.schnoobert.co.uk
"We are over the moon to get this help from the BBC. It really shows their commitment to the region and we have some immense things planned with them that are going to blow people away!" – Jason Cook, Managing Director.
Twenty Six 03 unscripted indie based in Gateshead who are already delivering North East stories to broadcast and through their current BBC productions (Angels of the North and 24/7 Pet Hospital) are upskilling our local talent. www.twentysix03.com
"We hope this funding helps us to continue our goal to maintain a sustainable, world class, production company in Gateshead." – Antonia Hurford-Jones, Managing Director.
Middle Child / Northern Child are an unscripted indie based in Newcastle already delivering to broadcast. Their BBC One Daytime programme Northern Justice transmitted in September 2023 and they currently have a documentary in production in the North East www.middlechild.tv
"We're delighted and very grateful to the BBC for choosing Middlechild's North East base as a recipient of the Small Indie Fund this year. It will allow us to super-charge our development of ideas for them, with any resulting commissions being produced in the region. We hope it helps us further cement our presence in the area and ultimately provide employment for some of the fantastic off-screen talent we know are here." – Andrew Eastel, Creative Director.
For full details on the BBC fund announcement https://www.bbc.com/mediacentre/2023/small-indie-fund-recipients
North East Screen is the screen agency for the North East.
We develop and champion North East England as one of the UK's leading film and TV production hubs where exceptional screen industry talent can live, create and work.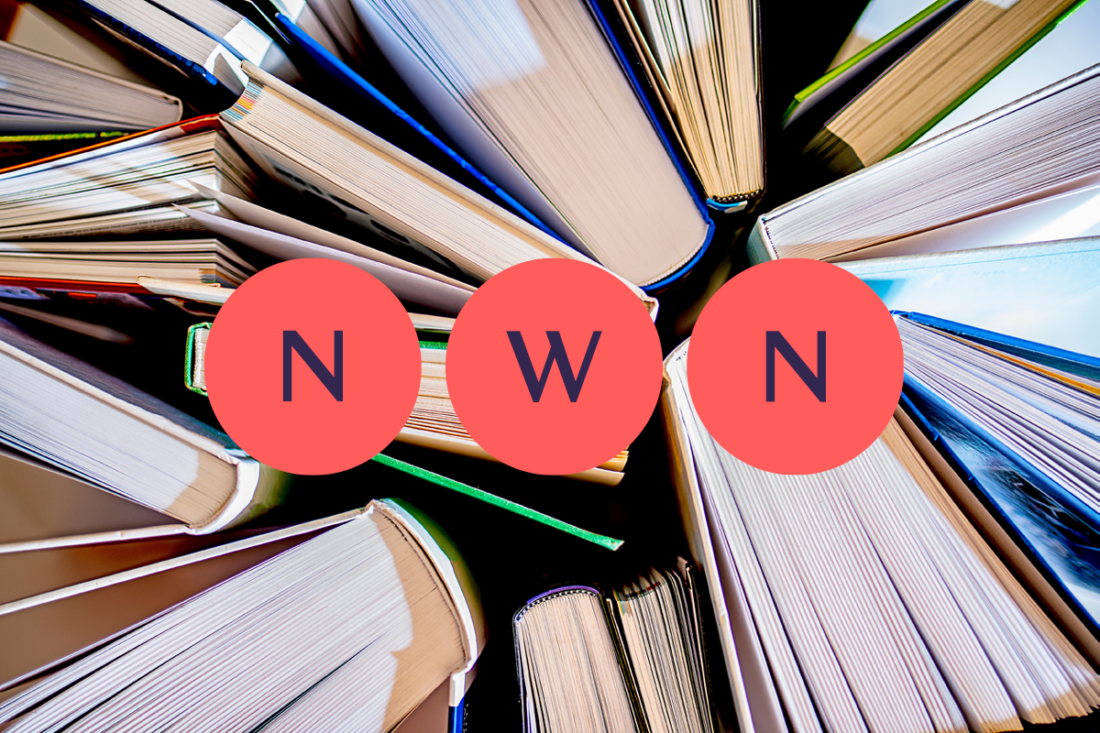 22nd September 2023
Channel 4 announces support for three northern writers at New Writing North awards co-hosted by North East Screen
Learn more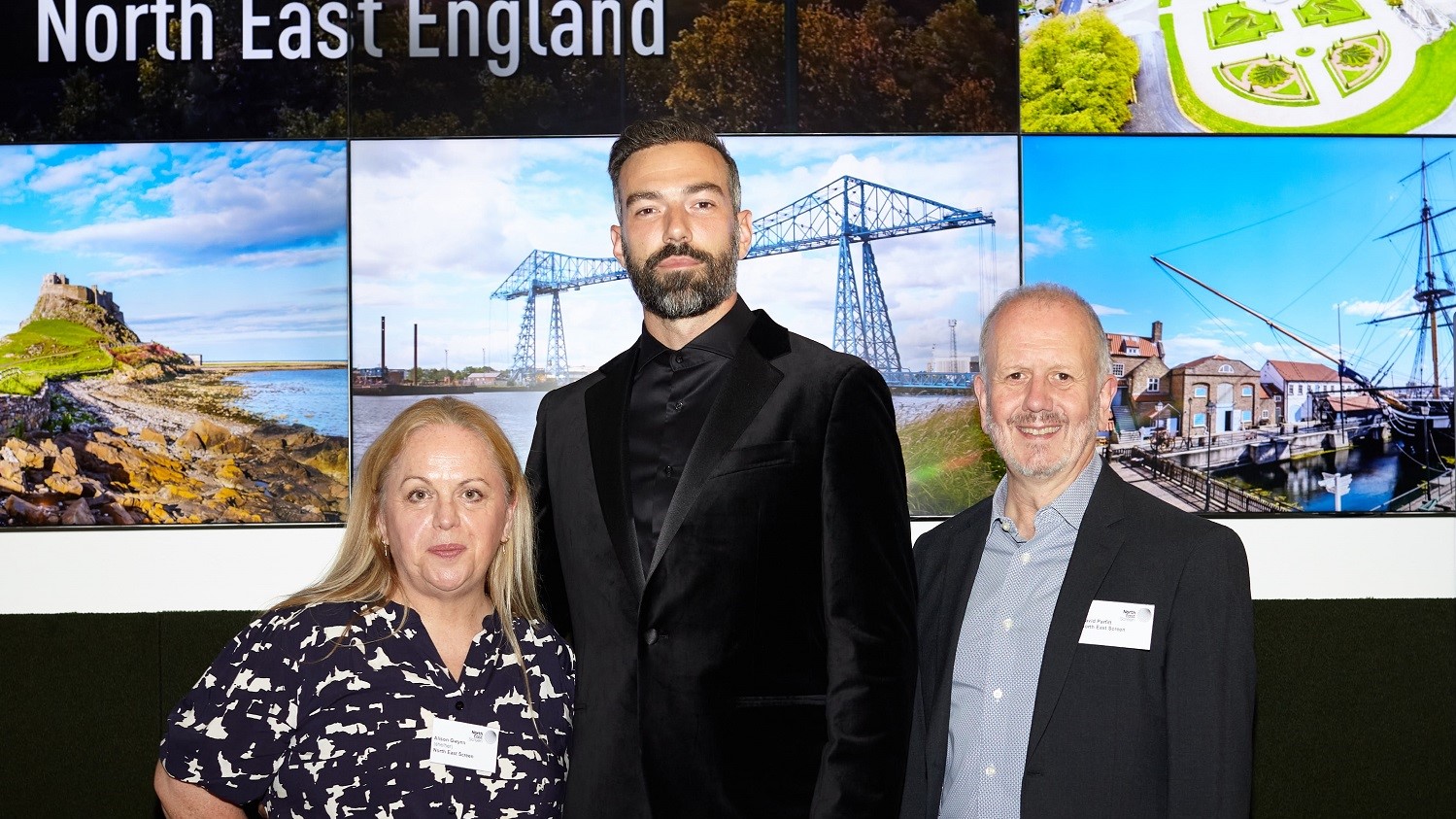 15th September 2023
New multi-million pound production fund set to ignite North East screen industry
Learn more