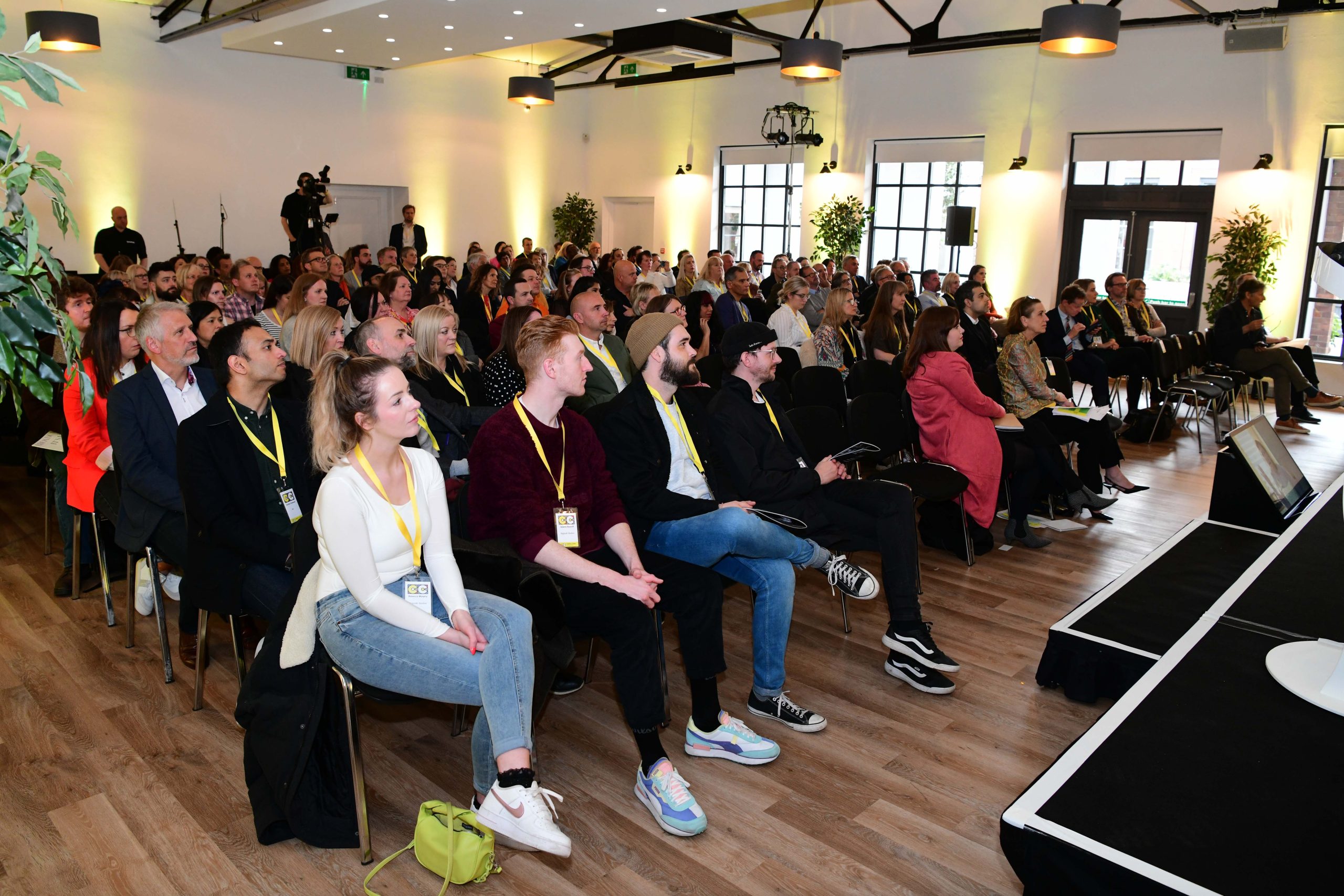 Creative Cities
Convention
The popular screen sector conference Creative Cities Convention will be held in the North East of England from the 26th to 27th of April!
This year's convention will take place at the Boiler Shop in Newcastle and has an exciting schedule of sessions and activities reflecting the boom in film, tv and digital production that's underway across the UK.
Click here to learn more about CCC.
Click here to view the full CCC schedule
We can't wait to welcome these brilliant speakers to the Boiler Shop on the 26th and 27th of April. See the list below to view some of the speakers who'll be joining us at CCC, click here to view the full list of speakers.
Meet the speakers @
Creative Cities Convention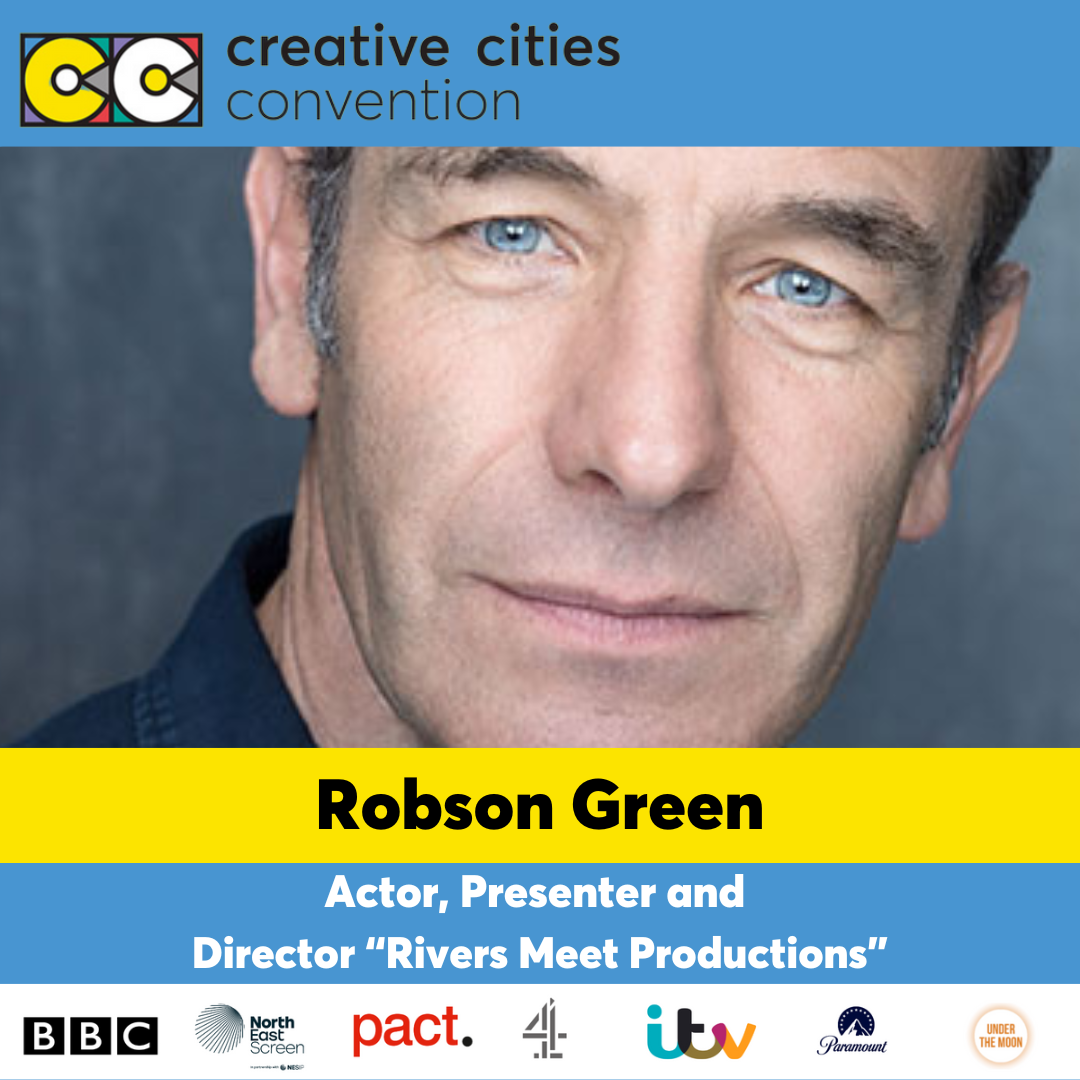 1 / 28
Robson Green
Actor, Presenter and Director of Rivers Meet Productions
Robson is well known for his documentary series such as Robson Green: Fishing Coast to Coast, Extreme Fishing, and Walking Hadrian's Wall. He can most recently be seen playing the leading role, Geordie Keating, in ITV's Grantchester (Series 1-8).
2 / 28
Helen Munson
BBC Commissioning Editor for Daytime and Early Peak
Helen Munson is based in the North East and is a BBC Commissioning Editor for Daytime and Early Peak. Recent commissions include Robson Green's Weekend Escape, Northern Justice, 24/7 Pet Hospital and Hope Street. Before being a Commissioner, Helen worked in various scheduling roles across BBC One and BBC Two.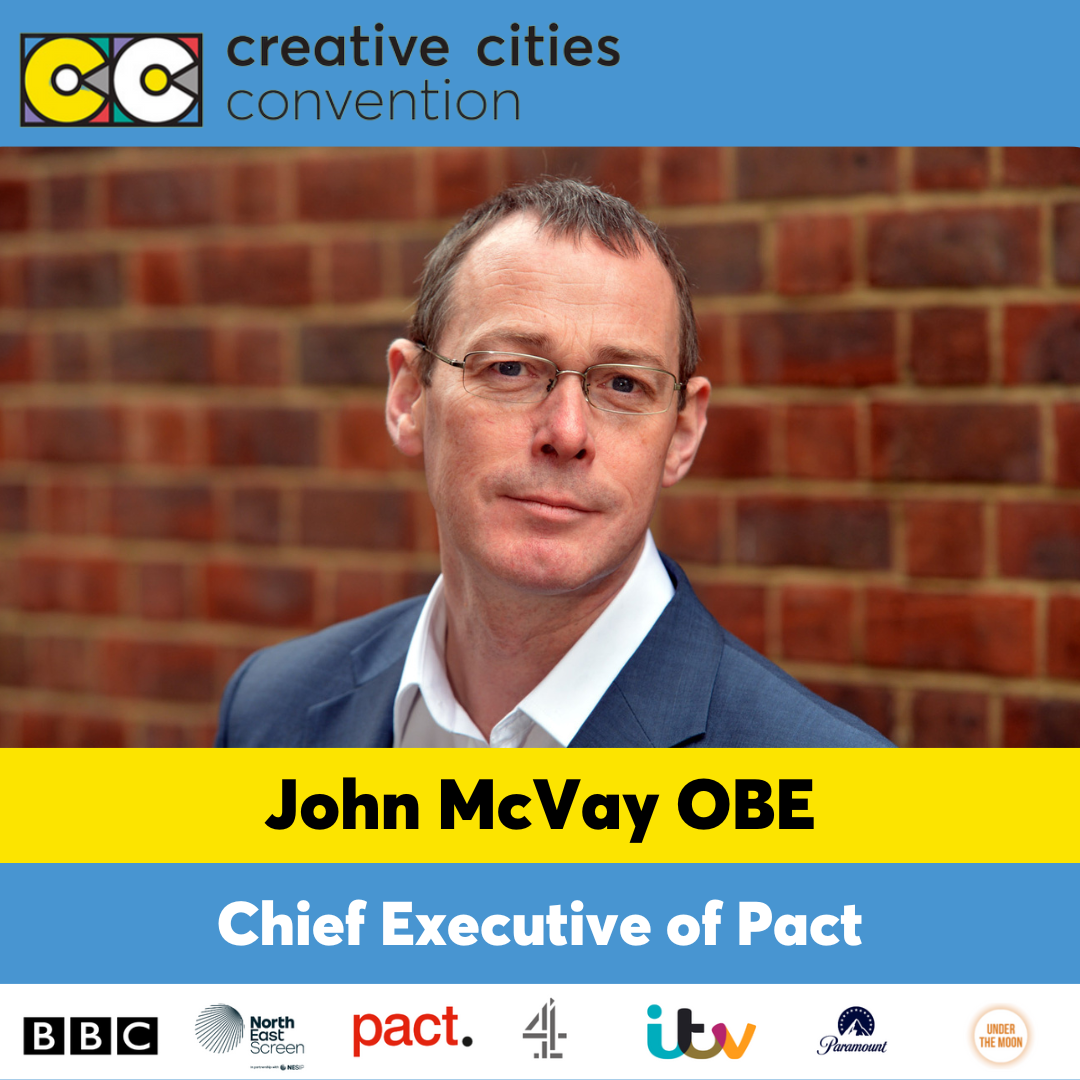 3 / 28
John McVay OBE
Chief Executive of Pact
John McVay OBE is the Chief Executive of Pact. John contributes to many UK government &and international policy fora on the creative industries, broadcasting, trade and investment. He has been involved in programme-making as a producer, consultant, and trainer since 1986.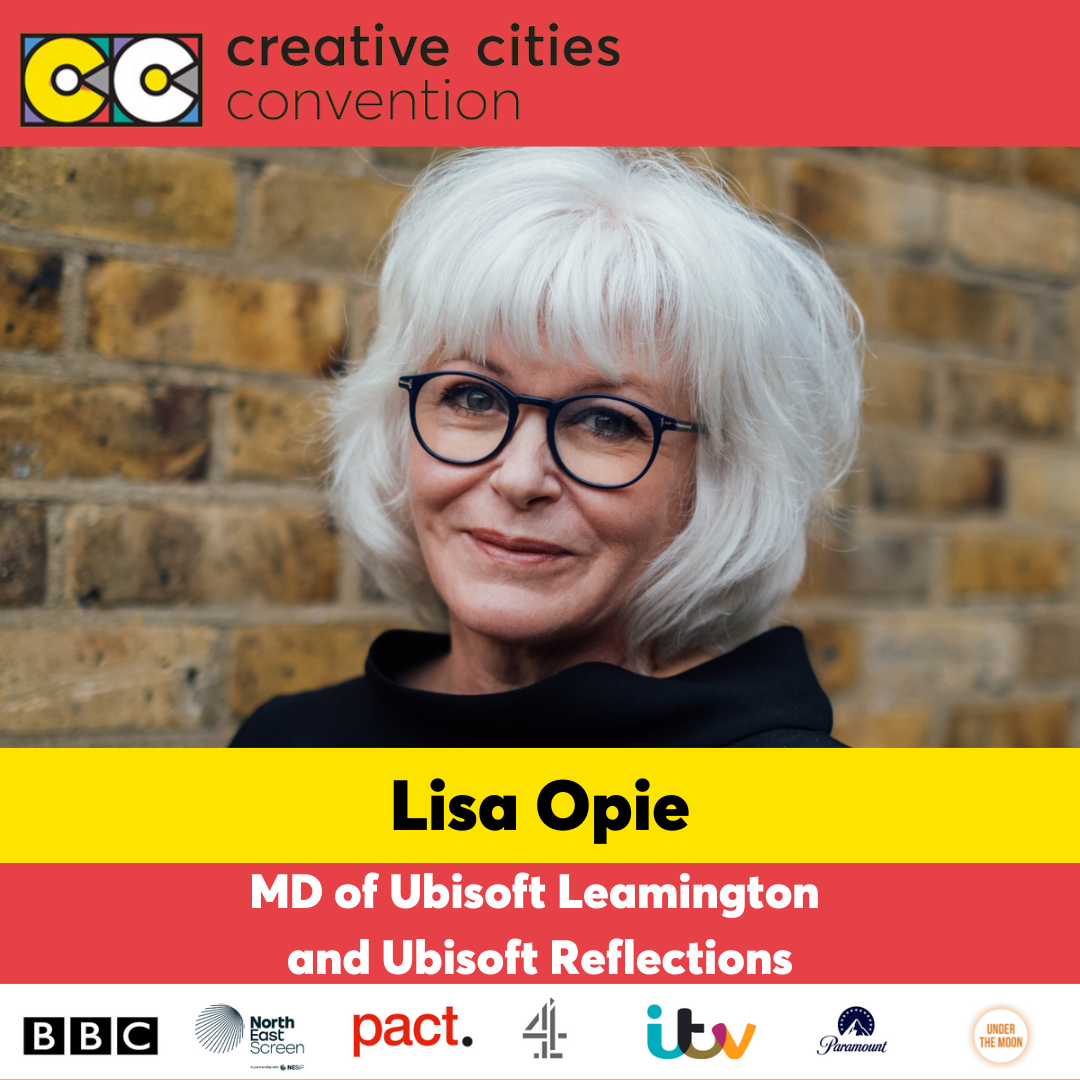 4 / 28
Lisa Opie
Managing Director, Ubisoft Leamington and Ubisoft Reflections
Lisa is Managing Director of the UK's two AAA Ubisoft studios, Ubisoft Reflections and Ubisoft Leamington, part of the wider Ubisoft group, with 20,000 team members working across more than 30 countries worldwide.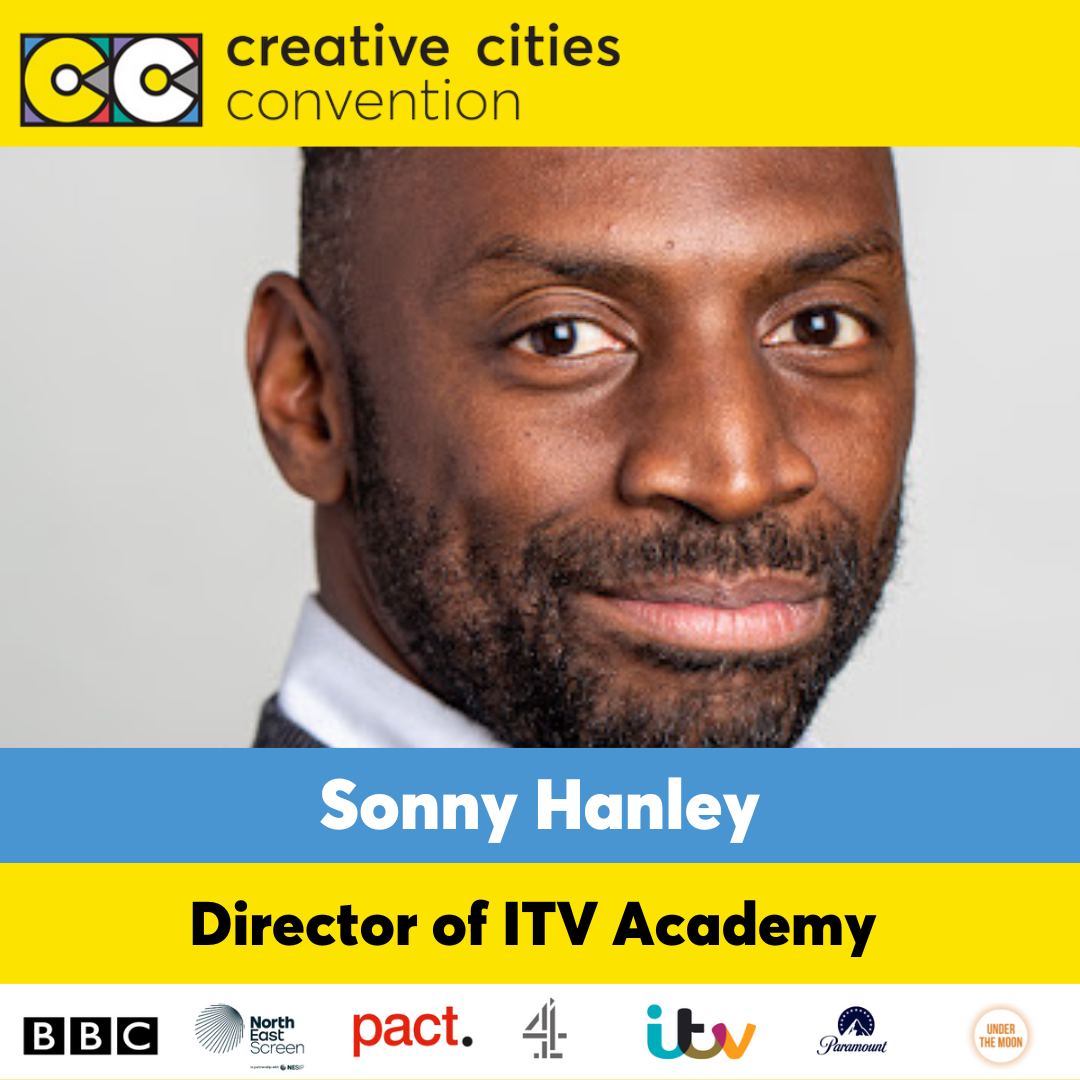 5 / 28
Sonny Hanley
Director of ITV Academy
Sonny Hanley's career at ITV has spanned over 20 years, with roles varying from Production to Technology to Operations to Content Services. Before his current role as ITV Academy's Director, Sonny's work would see him introduce new technology to help production as well as work on the transformational project that moved tape delivery fully digital.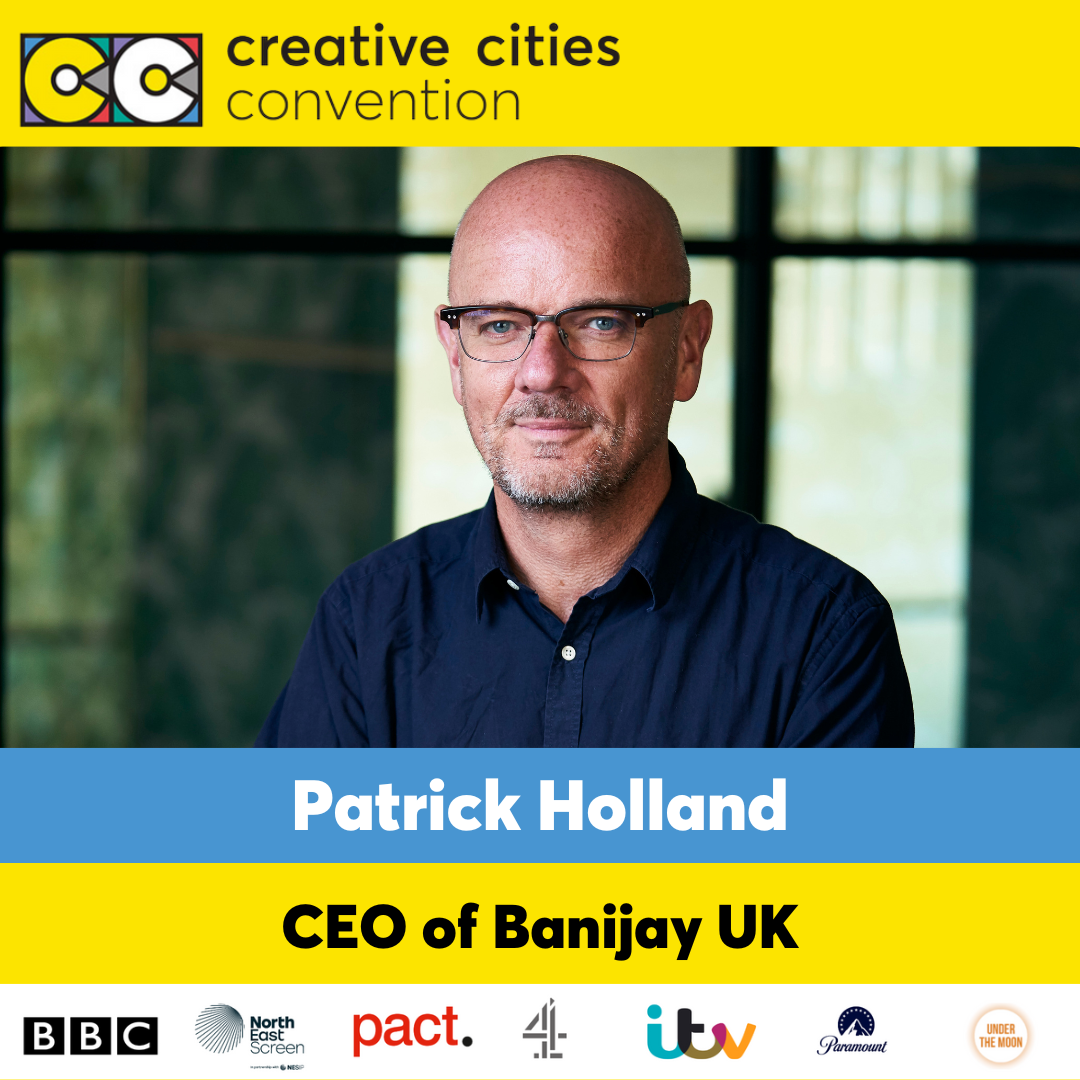 6 / 28
Patrick Holland
CEO of Banijay UK
Patrick is Banijay UK's CEO overseeing the management and strategic direction of the UK group's portfolio of over 20 scripted and unscripted production labels.
Patrick joined Banijay in May 2022 from the BBC, where he was Director, Factual, Arts & Classical Music (appointed April 2021) and prior to this Channel Controller of BBC Two (appointed March 2017).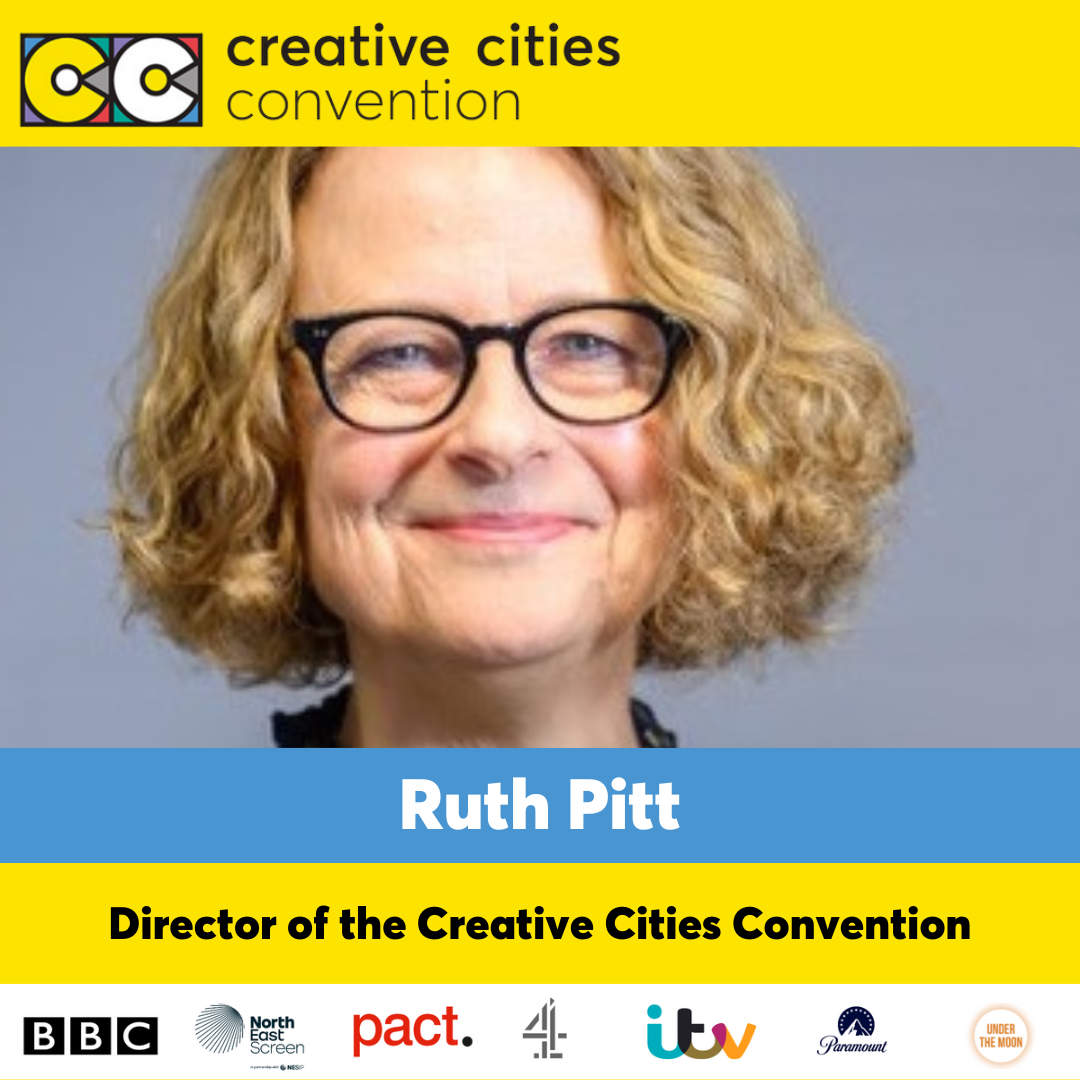 7 / 28
Ruth Pitt
Media consultant and Creative Cities Convention director
Ruth is a trained journalist and a former head of documentaries at Granada Television, creative director of documentaries in BBC Religion and Ethics and head of factual at Tiger Aspect Productions. She also founded and ran her own production company Real Life Productions.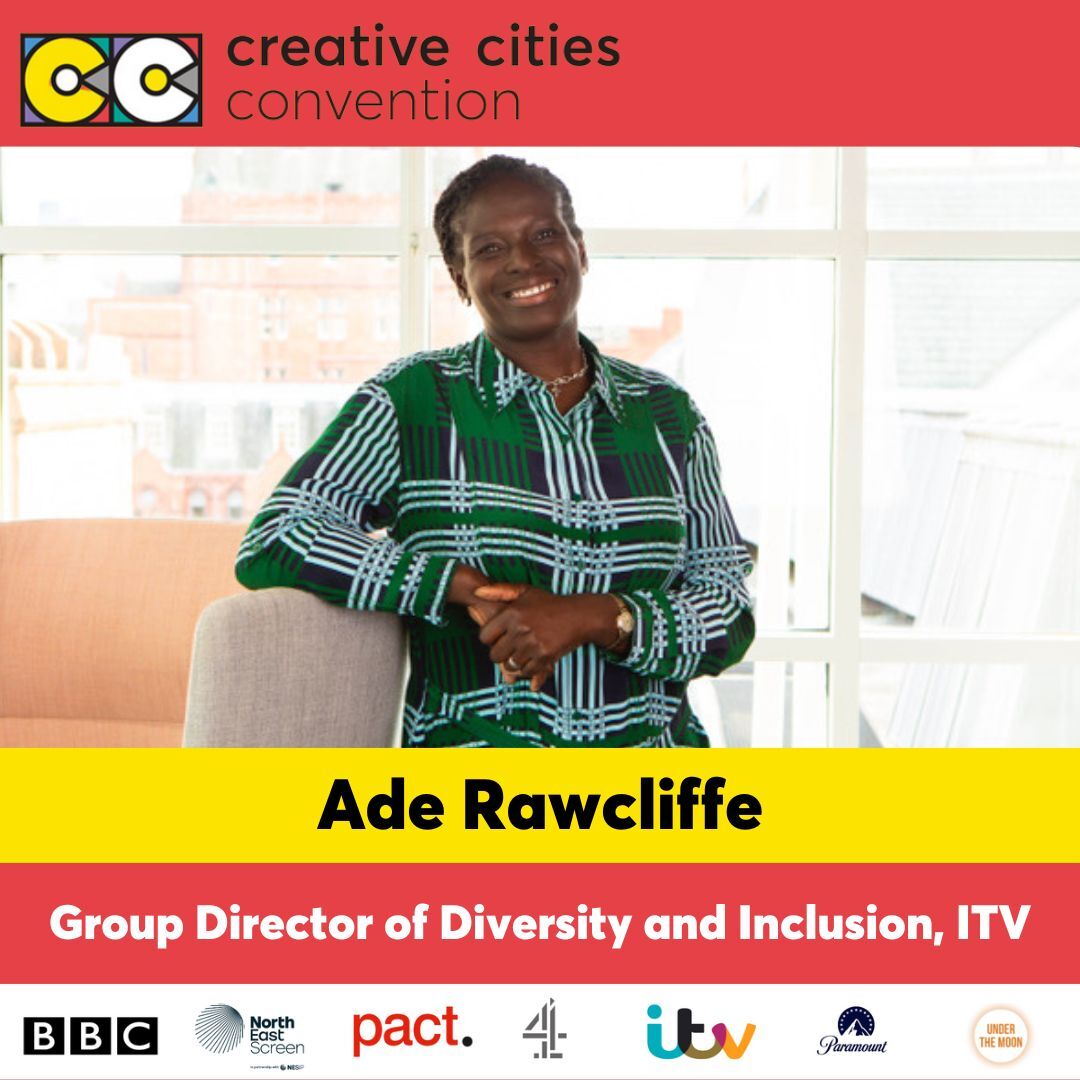 8 / 28
Ade Rawcliffe
Group Director of Diversity and Inclusion, ITV
Ade is Group Director of Diversity & Inclusion at ITV. She is the first Diversity Director on the Management Board of a FTSE 100 company. She has responsibility for all diversity and inclusion related matters across the Group, leading, developing and delivering ITV's global Diversity, Equity & Inclusion strategy. ITV recently launched an £80 million Diversity Commissioning Fund.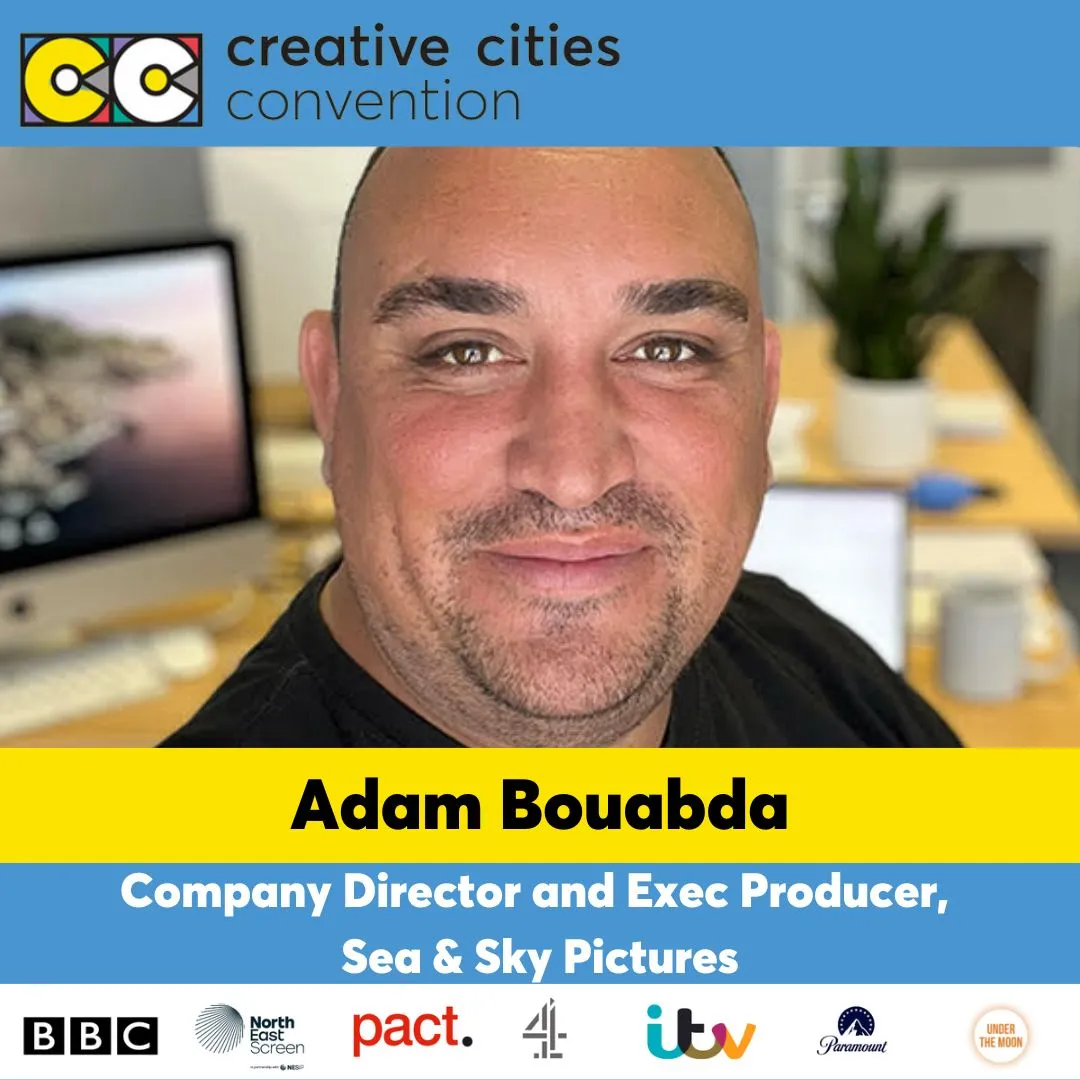 9 / 28
Adam Bouabda
Company Director and Executive Producer, Sea & Sky Pictures
Adam is a producer from Hartlepool,  in the North East of England. Scripted comedy has been his primary focus in television. He started with co-producing several Comedy Sparks for Channel 4, followed by sketches for satirical news outlet Newsthump, then a script commission with BBC Comedy. He went on to become the recipient of the inaugural BBC Comedy Regional Partnership, with Hat Trick Productions. The two companies are co-developing five sitcom ideas for BBC Comedy, with at least one guaranteed further development.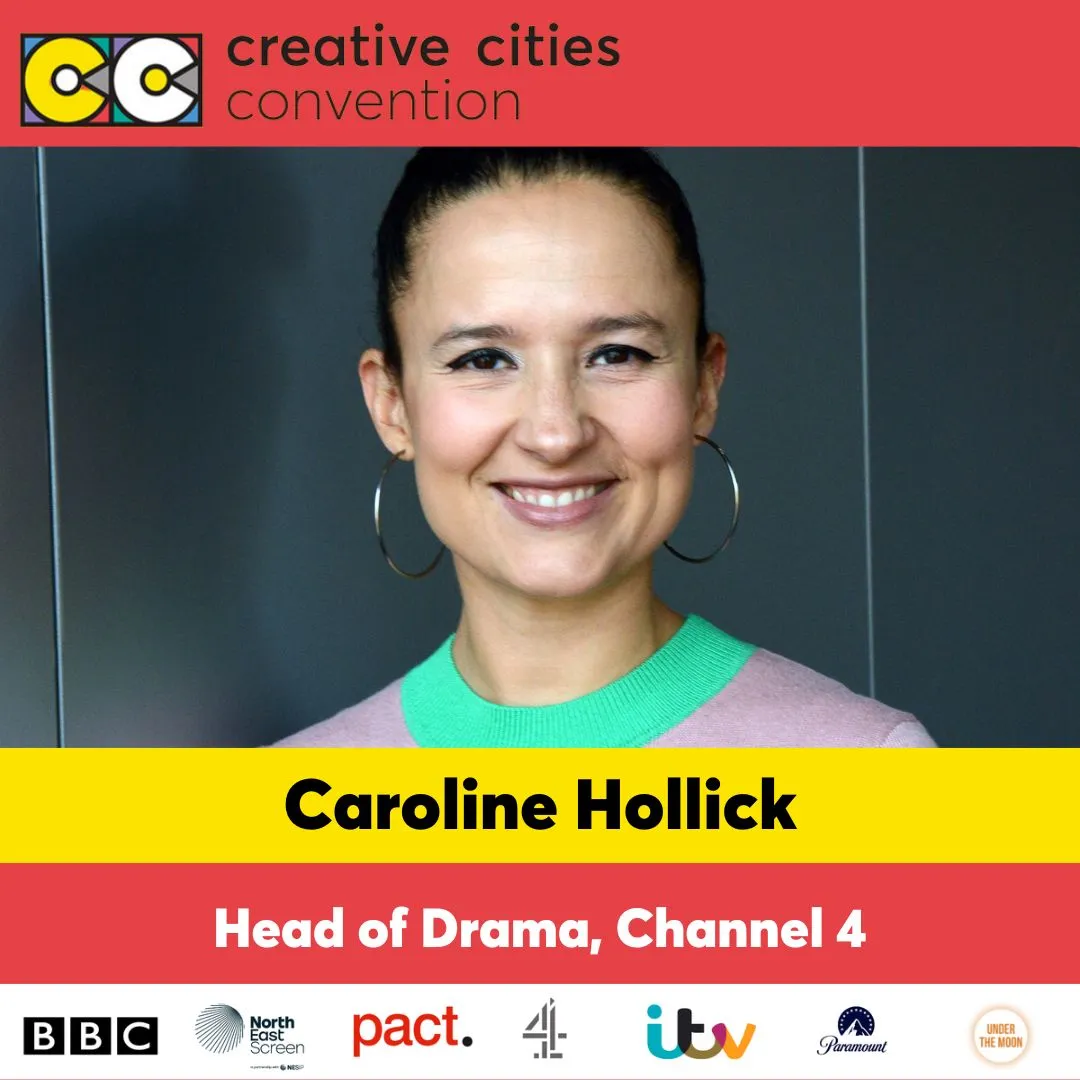 10 / 28
Caroline Hollick
Head of Drama, Channel 4
Caroline is of Head OF Drama at Channel 4, and is based in the Leeds HQ.  Recent successes include groundbreaking series It's a Sin by Russell T Davies, and BAFTA-winning drama Help by Jack Thorne. Newer shows include returning series Screw by Rob Williams, The Undeclared War by Peter Kosminsky, Chivalry by Sarah Solemani and Steve Coogan, and critically acclaimed Somewhere Boy by Pete Jackson, alongside continuing drama Hollyoaks.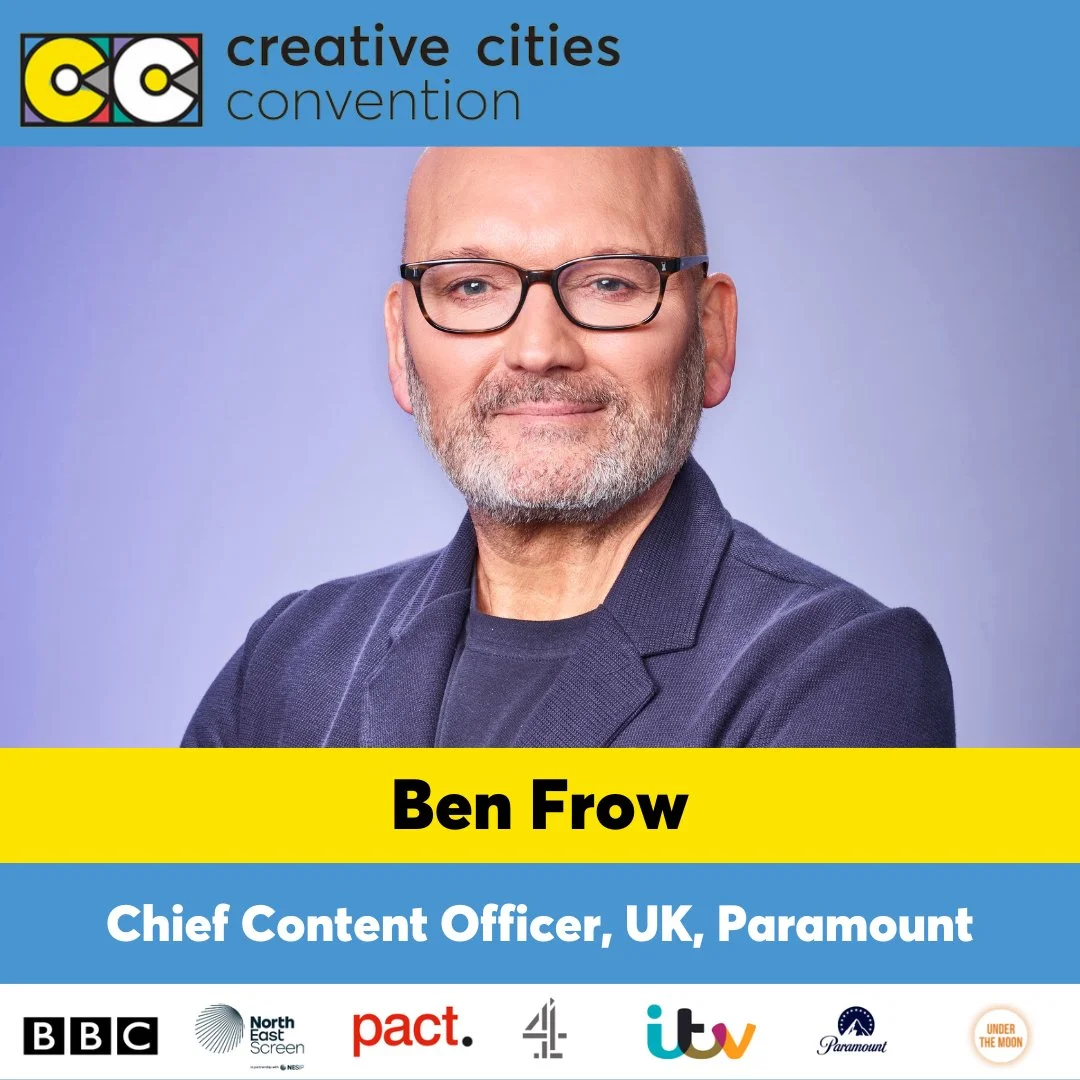 11 / 28
Ben Frow
Chief Content Officer, UK, Paramount
Ben is Chief Content Officer, UK, at Paramount (formerly ViacomCBS), with oversight of Channel 5 and its digital brands, the wider Paramount channel portfolio, and the global streaming service Paramount+ UK which launched in June 2022.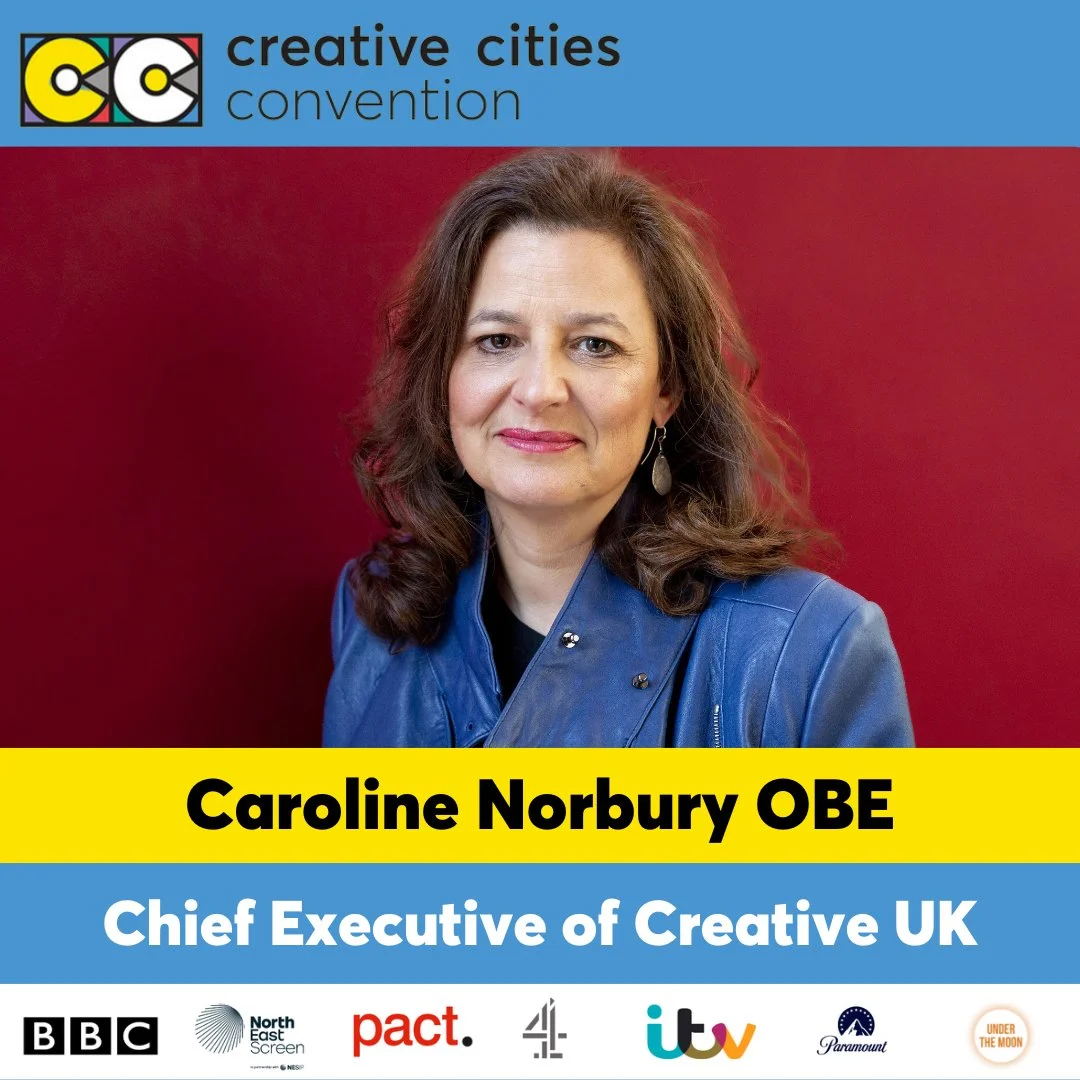 12 / 28
Caroline Norbury OBE
Chief Executive, Creative UK
Caroline is the Chief Executive of Creative UK, the independent network for the UK's Creative Industries working to support and invest in creative talent and businesses, and unite the UK's creative industries.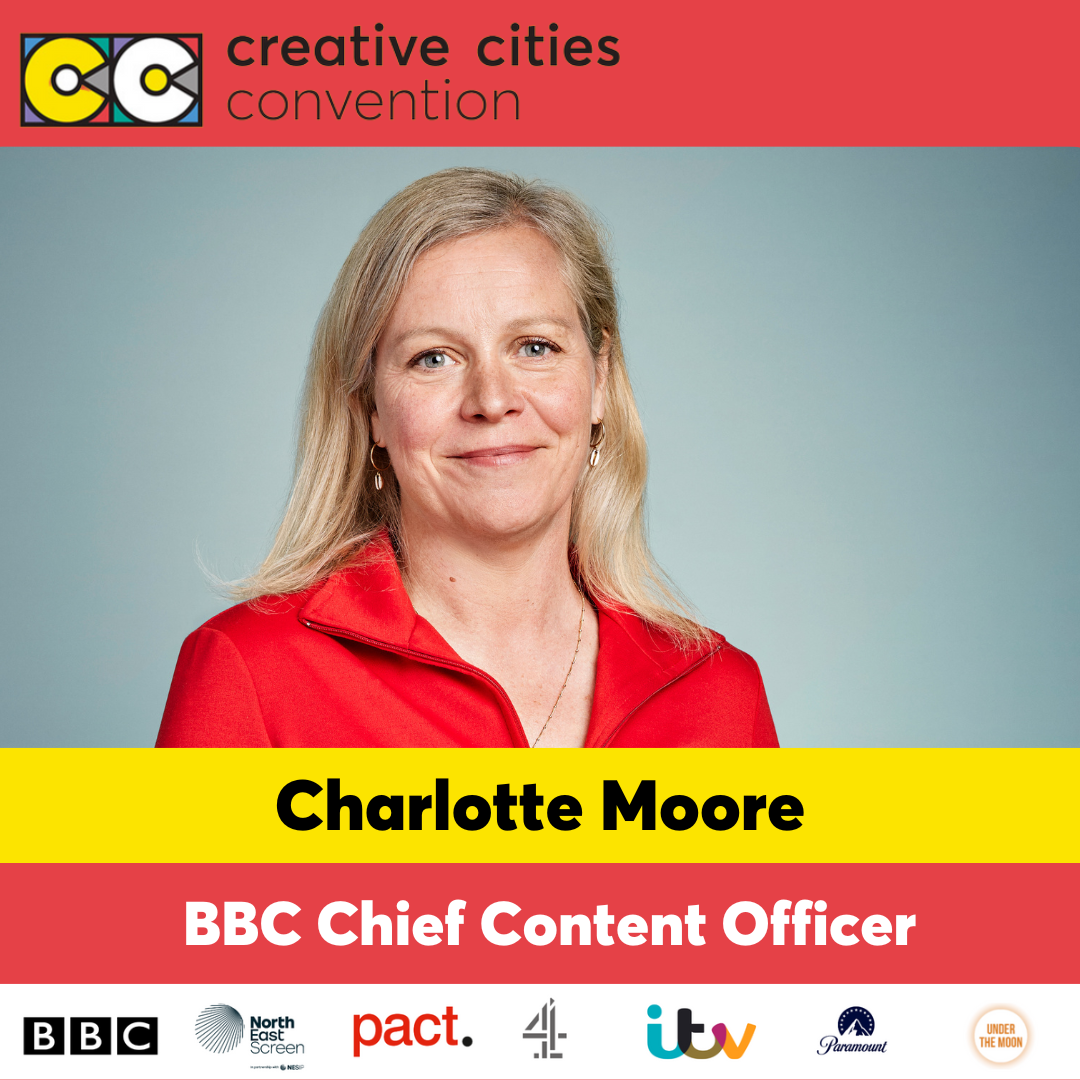 13 / 28
Charlotte Moore
BBC Chief Content Officer
In September 2020, Charlotte Moore was appointed Chief Content Officer and joined the BBC Board. She is the senior leader for BBC content and audiences across all genres and platforms, with the exception of News and Nations and Regions.
14 / 28
Jimmy Mulville
MD and Executive Producer, Hat Trick Productions
Jimmy was one of the founders of Hat Trick Productions in 1986. Since then, he's overseen its growth into one of the country's leading producers of popular and award-winning comedy, drama, entertainment and digital media. He has a proven track record of identifying, developing and nurturing the best new writing and on-screen talent in the UK.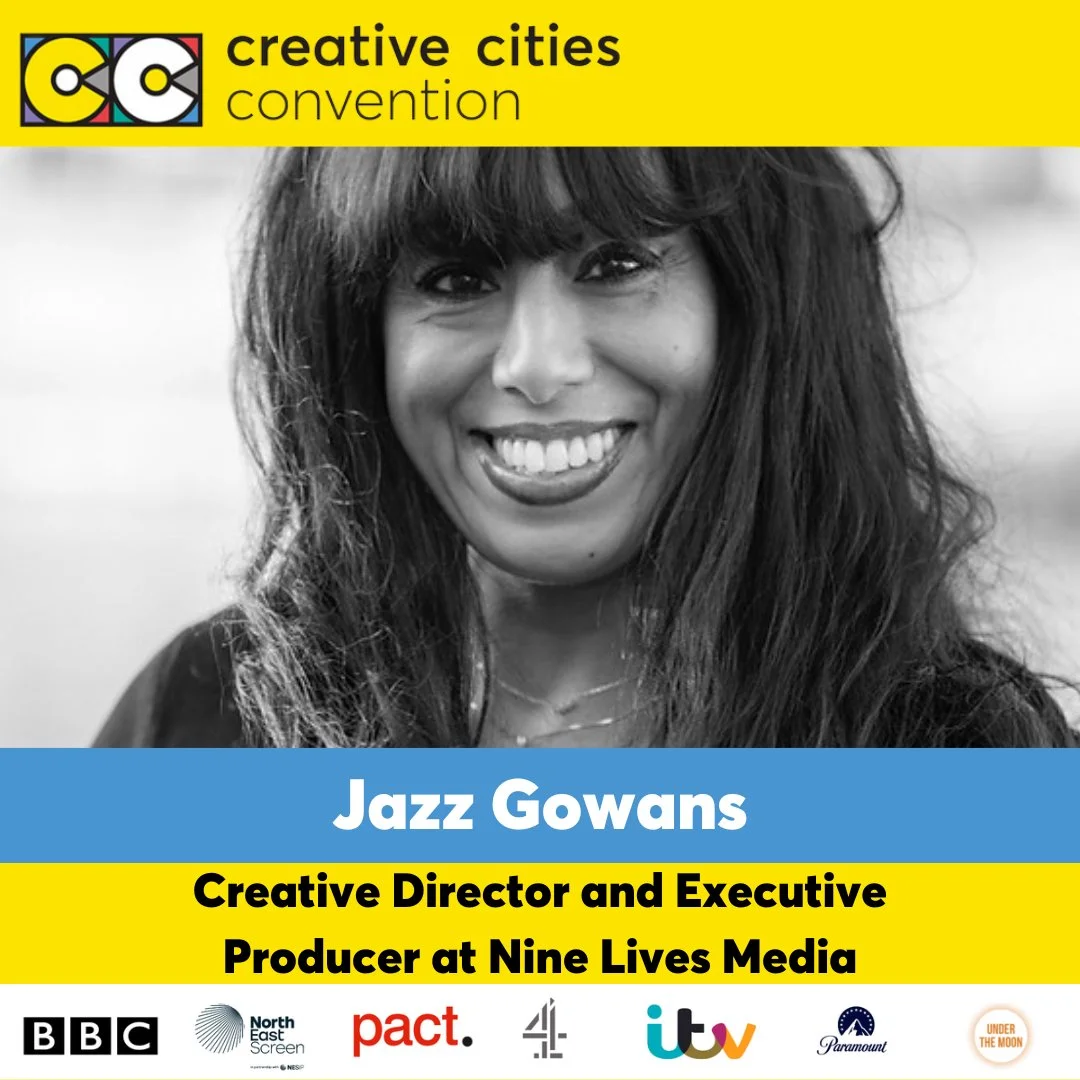 15 / 28
Jazz Gowans
Creative Director & Executive Producer, Nine Lives Media
Jazz is an award-winning creative leader and executive producer who founded and ran Transparent Television (part of the global Argonon Group) for over 15 years. Jazz has worked with all the major networks and has a proven skill and tenacity for popular factual TV with programmes currently showing in over 100 countries worldwide.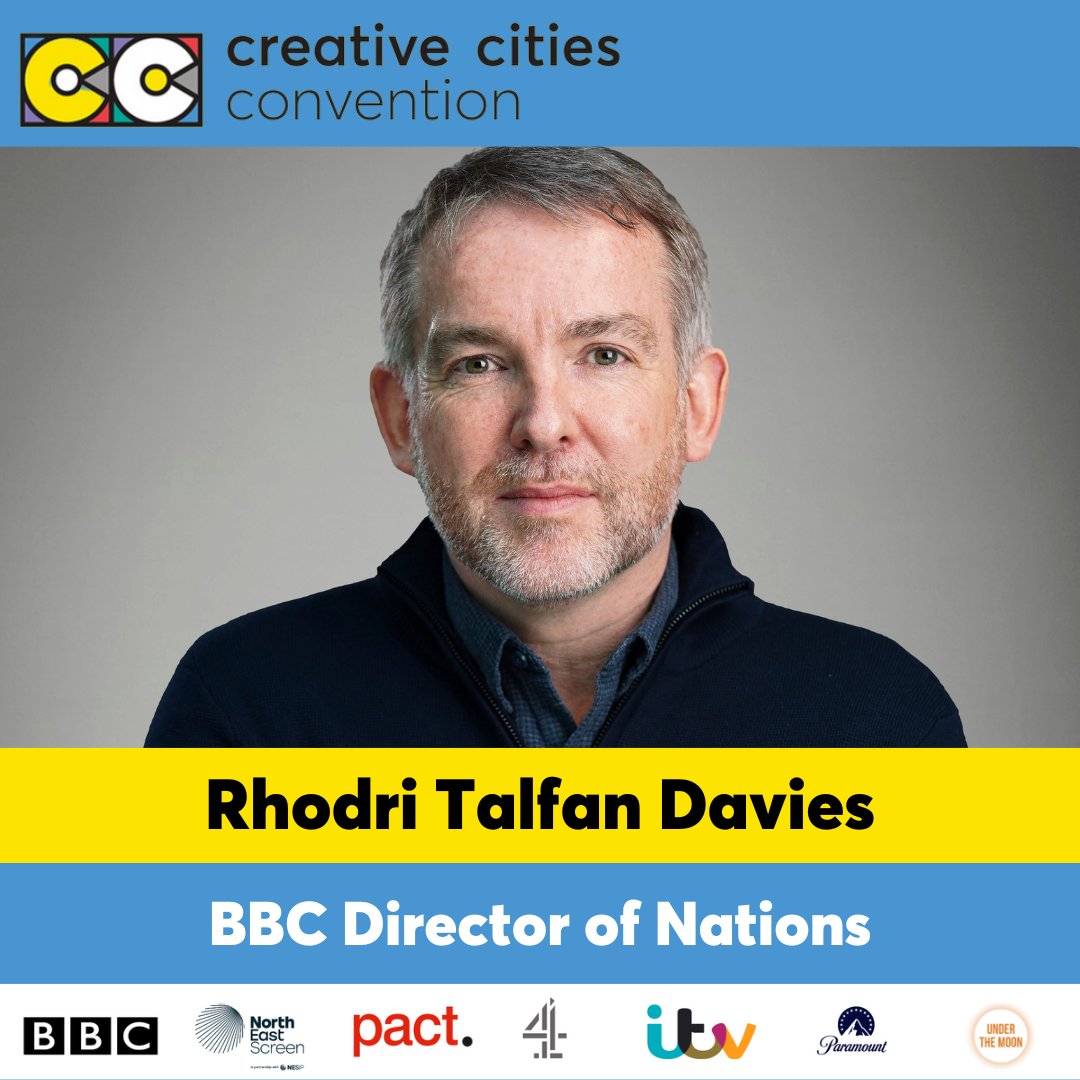 16 / 28
Rhodri Talfan Davies
BBC Director, Nations
Rhodri Talfan Davies is the BBC Director of Nations and sits on the BBC's Executive Committee.
Appointed to the role in January 2021, Rhodri leads the BBC's work serving nations and local audiences across England, Scotland, Wales and Northern Ireland. In the last year, Rhodri has accelerated the delivery of standout TV programming from across the devolved nations, launching a new collaboration between nations and network teams to drive portrayal of different parts of the UK.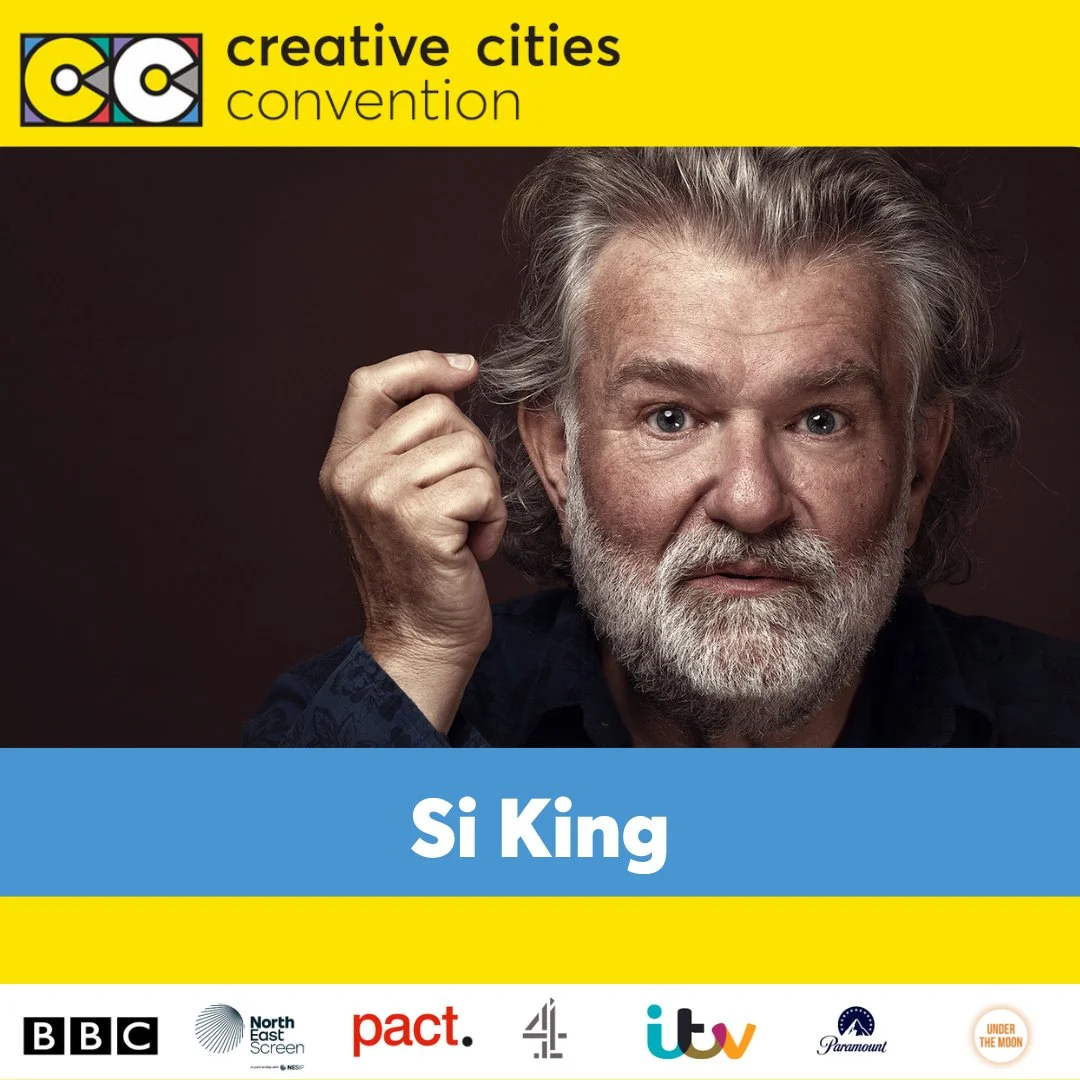 17 / 28
Hailing from the North East, Si King is a large-hearted, proud and grounded Geordie with a passion for great food, travel and music. He started his career as an Assistant Director and Locations Manager on numerous productions including the Harry Potter films and Byker Grove.
In 1994, Si met Dave on the set of Catherine Cookson's The Gambling Man and, realising their strong mutual interests, the Hairy Bikers concept was written and subsequently commissioned. Twenty years later with over twenty top selling cookbooks and a successful podcast, The Hairy Bikers have achieved unrivalled success creating dishes all over the world with Michelin starred chefs to local villagers alike.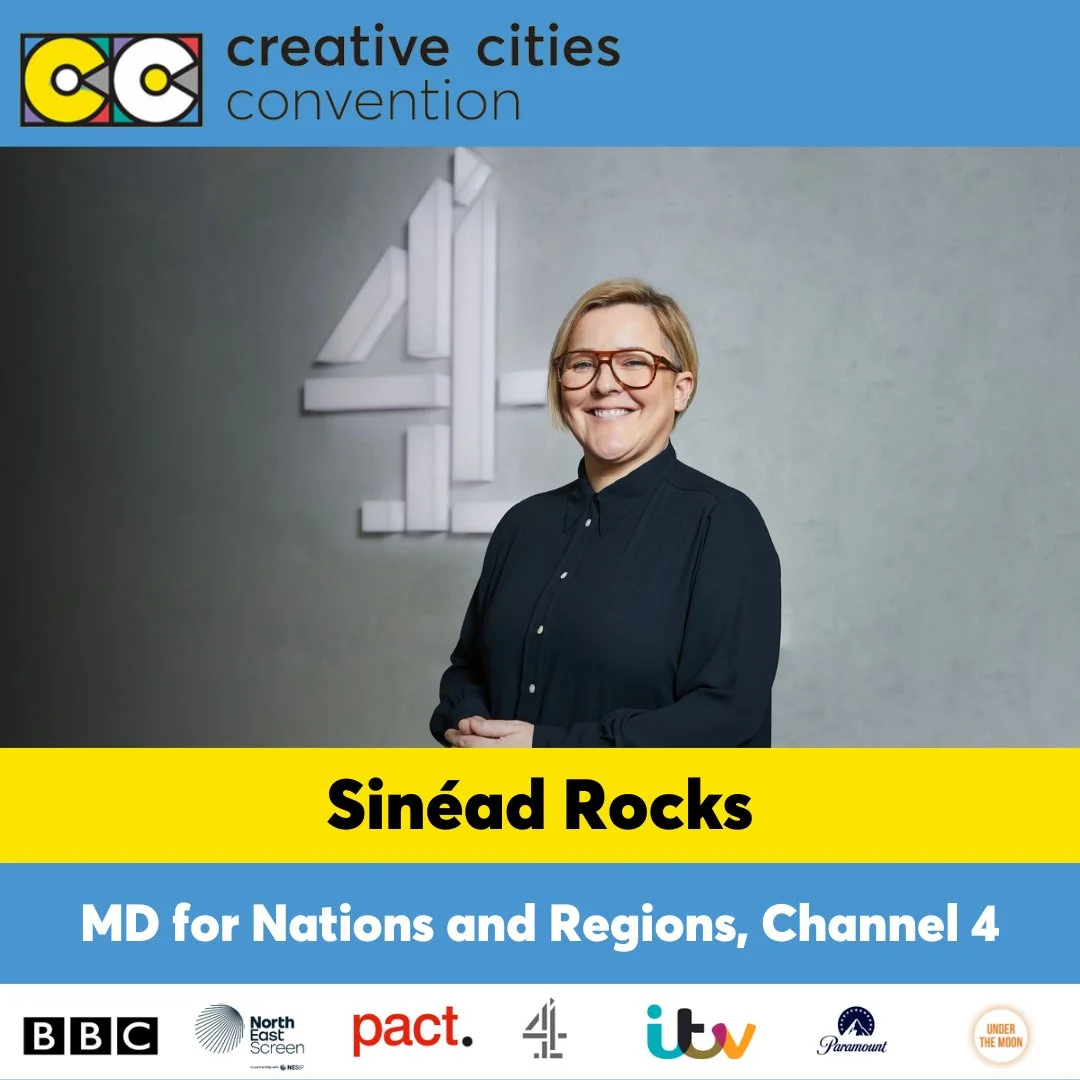 18 / 28
Sinéad Rocks
Managing Director for Nations and Regions, Channel 4
Sinéad is Managing Director for Nations and Regions and the lead executive at Channel 4's new National HQ in Leeds. She leads delivery of C4's Nations and Regions strategy and oversees 4Skills; C4's extensive training commitments aimed at broadening access to the broadcasting industry across the UK and strengthening the production sector outside of London.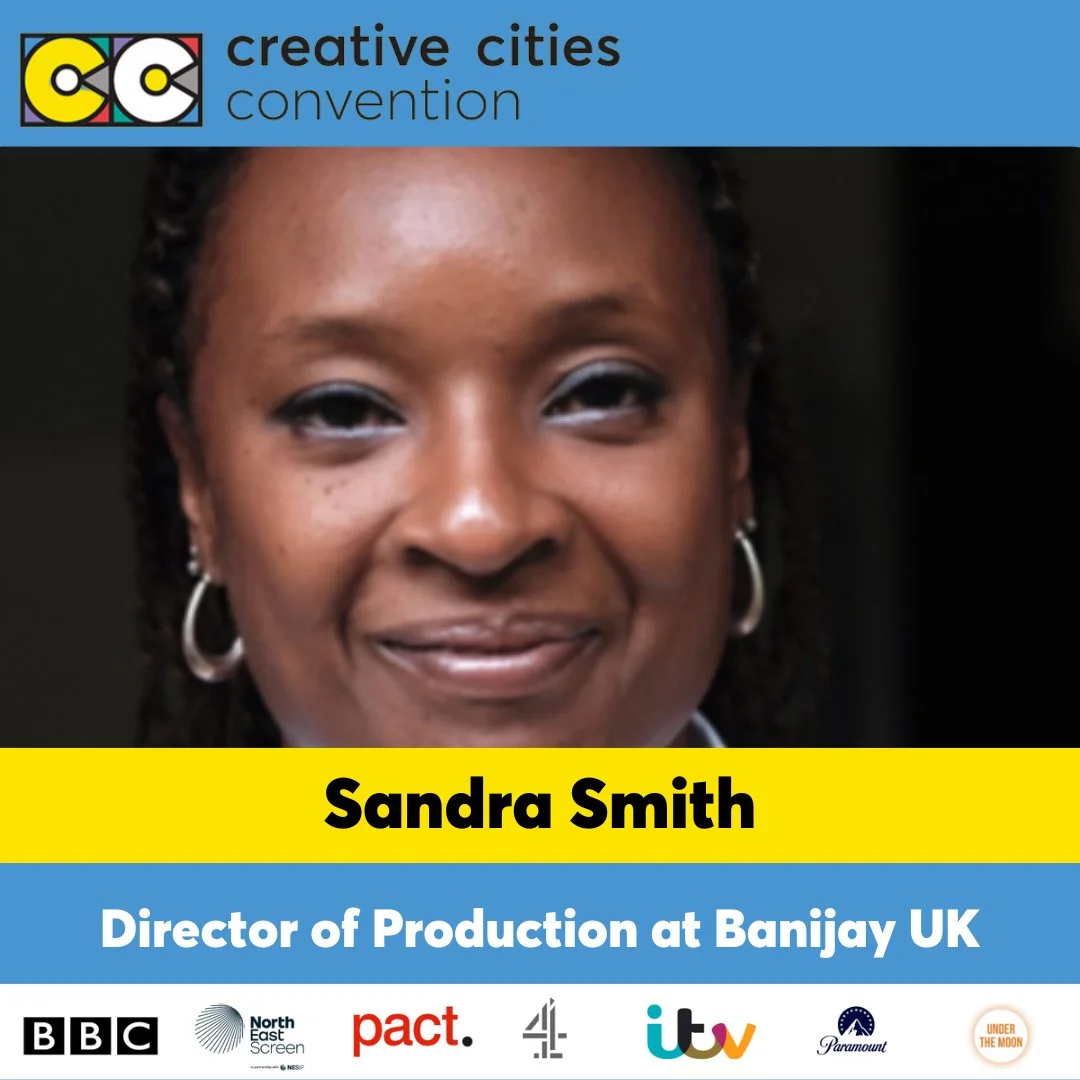 19 / 28
Sandra Smith
Director of Production at Banijay UK
With more than 30 years' experience in the television industry, Sandra works closely with label department heads and production chiefs on best working practices, focusing primarily on unscripted.
Other duties include providing support across the group's production management teams, support on production procurement, talent sourcing and liaising with studios.
Sandra has worked within the group for nearly 20 years.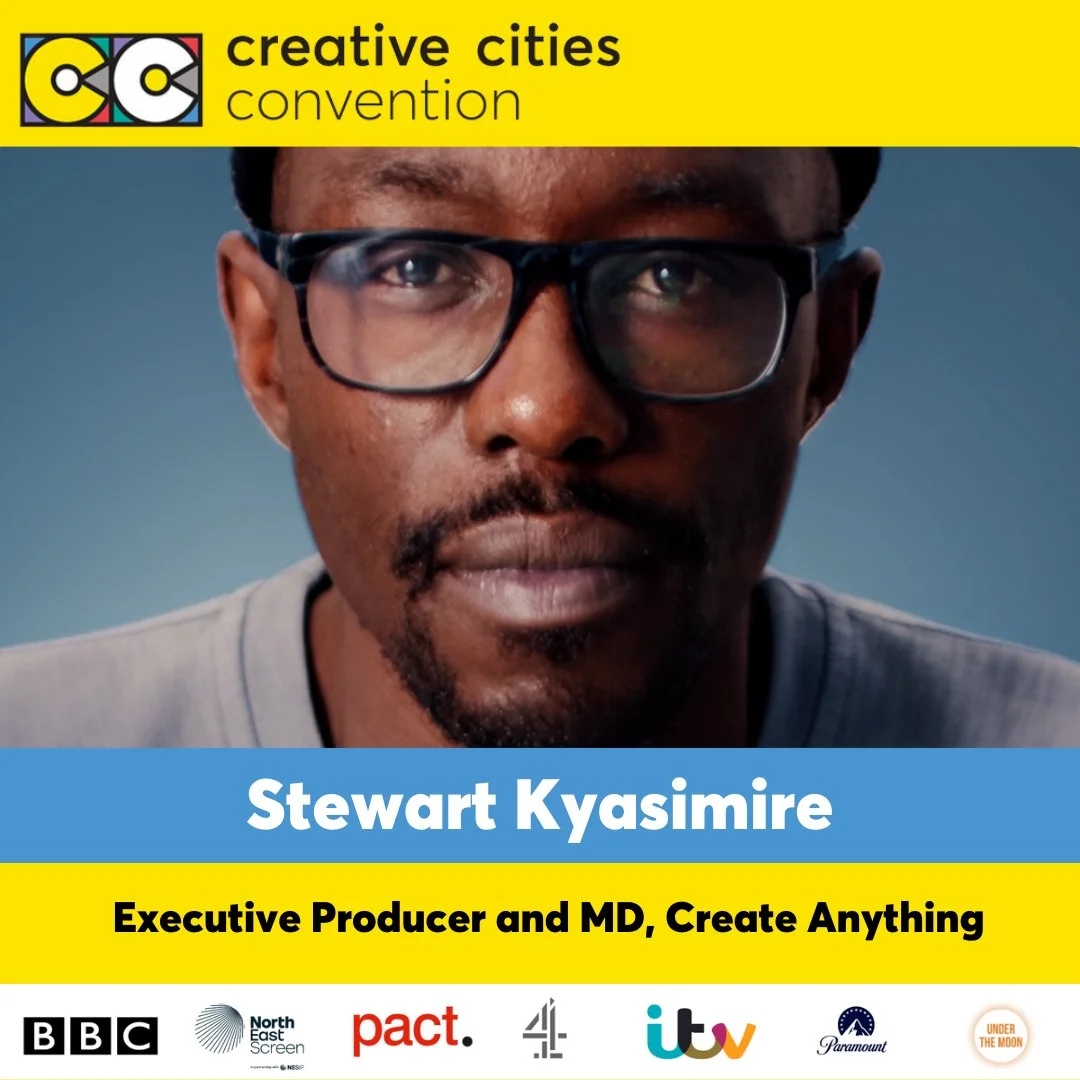 20 / 28
Stewart Kyasimire
Executive Producer and Managing Director "Create Anything"
Fuelled by an innate passion for storytelling, particularly the untold stories of underrepresented communities, Stewart has charted a career path in film and TV. He has been recognised for his groundbreaking work on the documentary 'Black and Scottish' (BBC)', which garnered two Bafta nominations. Through his leadership and activism, Stewart has been instrumental in transforming Create Anything into a prominent Scottish production company, specialising in both scripted and unscripted content for major broadcasters like Amazon, BBC and Channel 4.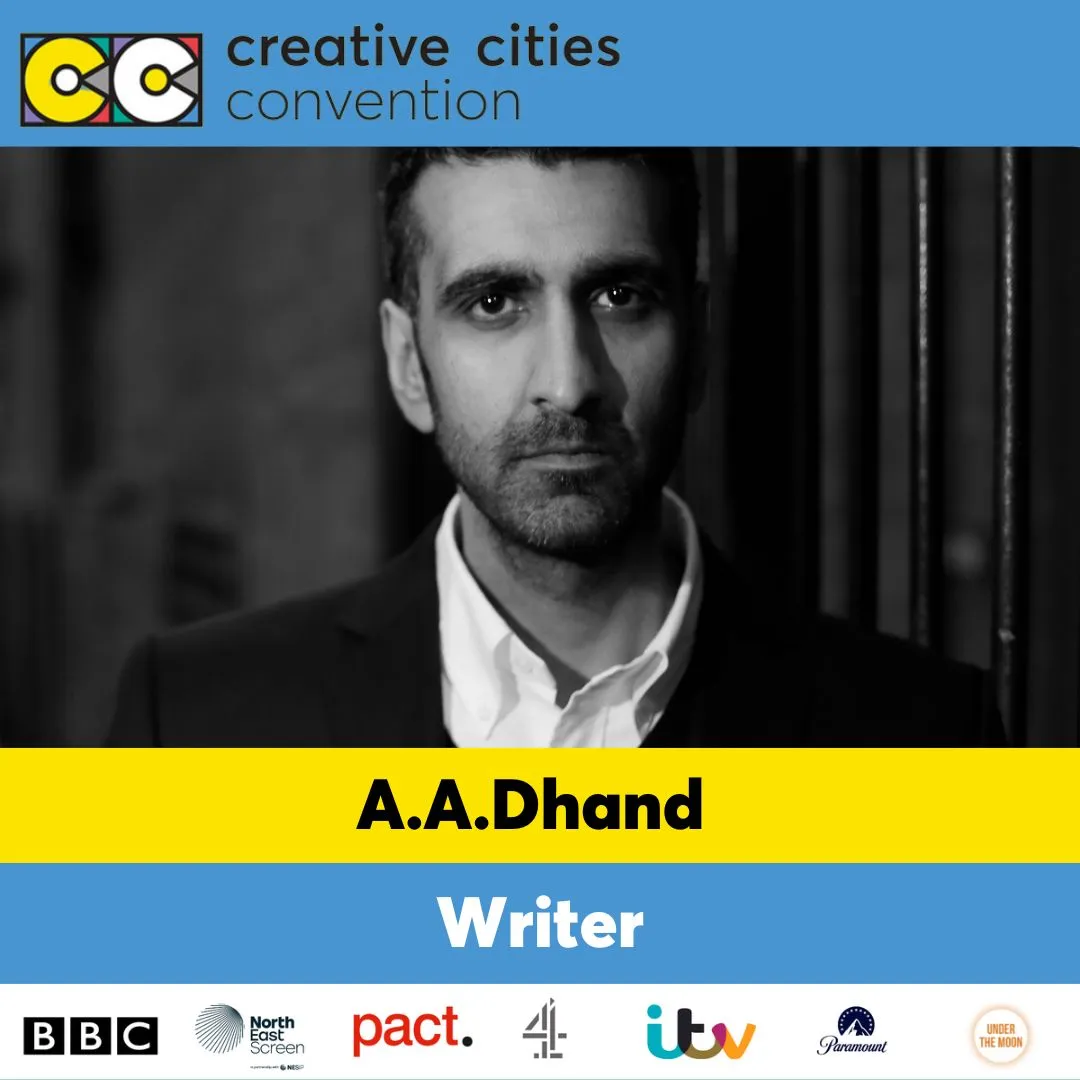 21 / 28
AA Dhand was raised in Bradford and spent his youth observing the city from behind the counter of a small convenience store.  After qualifying as a pharmacist, he worked in London and travelled extensively before returning to Bradford to start his own business and begin writing.
The history, diversity and darkness of the city have inspired his Harry Virdee novels. Having published six novels, he began developing them for a UK broadcaster. "Virdee" is due to hit our screens in the near future.  Amit also has an original series in development with Euston films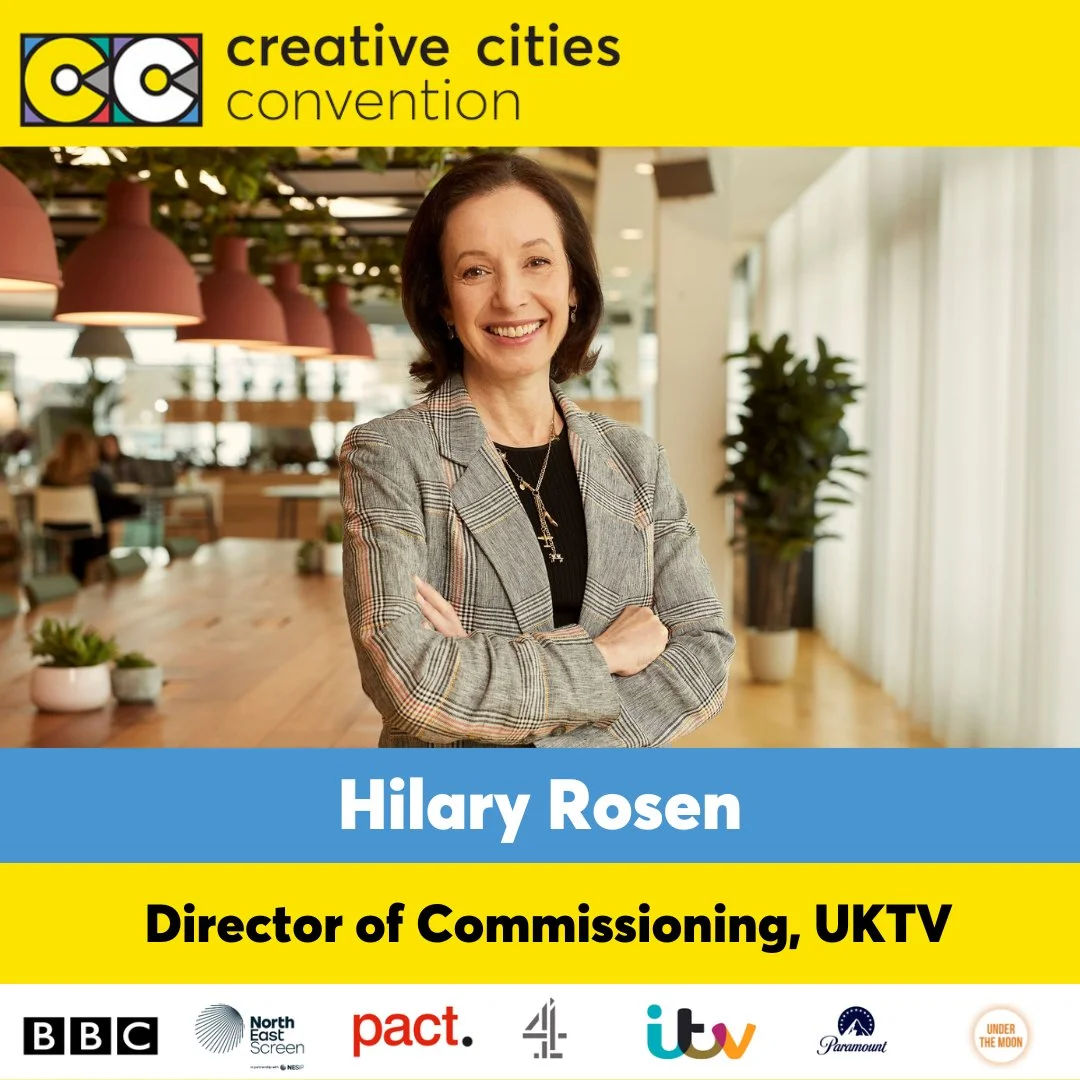 22 / 28
Hilary Rosen
Director of Commissioning, UKTV
Hilary Rosen leads UKTV's award-winning team of commissioners, overseeing all of UKTV's original unscripted and scripted content. Her team has delivered the hit scripted shows The Cockfields, Annika and The Diplomat, and Hilary has overseen some of UKTV's biggest successes including BAFTA-winning show Taskmaster and award-winning Mel Giedroyc: Unforgivable. While running the Factual and Factual Entertainment slate she and her team commissioned breakout hits Emma Willis: Delivering Babies, Stacey Dooley Sleeps Over, the double BAFTA-winning Big Zuu's Big Eats and the Bangers and Cash franchise.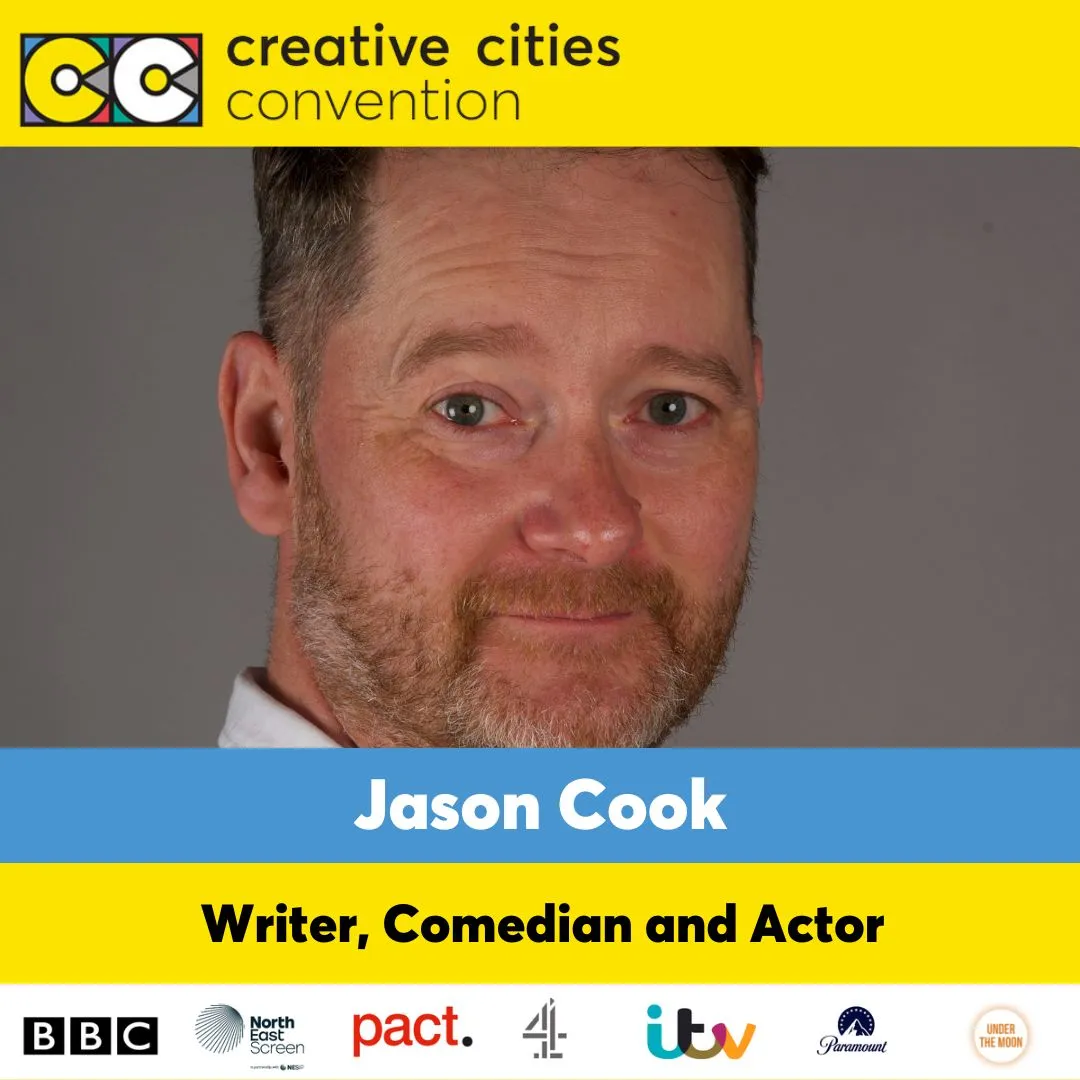 23 / 28
Jason Cook
Writer, Comedian and Actor
Jason is an award winning stand-up and writer. Since 2005 he has written many critically acclaimed stand-up shows, and has completed sell-out national and international tours, and has performed stand-up on television.
Since 2010 Jason has written and starred in two series of the award winning BBC2 sitcom Hebburn, as well as writing two feature length specials for GOLD, Murder on The Blackpool Express (which is the highest rating show in GOLD History!) and Death on The Tyne, the follow up. The third in the trilogy, Dial M for Middlesbrough, aired in December 2019 and 2 series of Murder They Hope with more to come.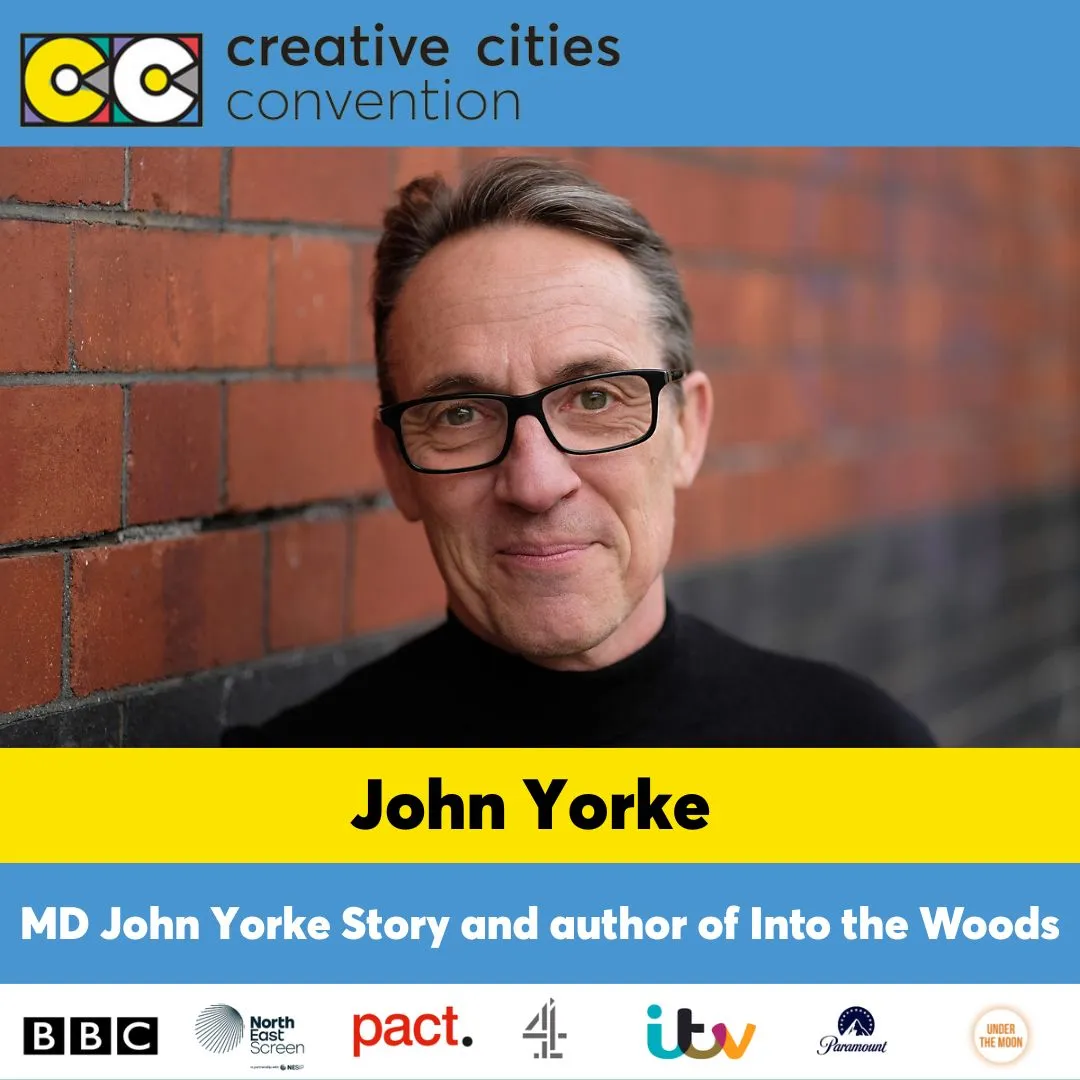 24 / 28
John Yorke
Managing Director, John Yorke Story and author of Into the Woods
As former Head of Channel Four Drama, Controller of BBC Drama Production and MD of Company Pictures, John has shaped stories that have attracted some of the biggest audiences for drama in UK TV history. He has overseen some of the most enduring and popular programmes, from Shameless and Life On Mars to EastEnders and Holby City, alongside award-winners like Bodies and Wolf Hall. He is winner of numerous awards, including two BAFTAs as producer and six as commissioning editor.
John can currently be heard analysing stories weekly on BBC Radio 4's Opening Lines. He is a proud alumnus and has been a Visiting Professor of English at Newcastle University.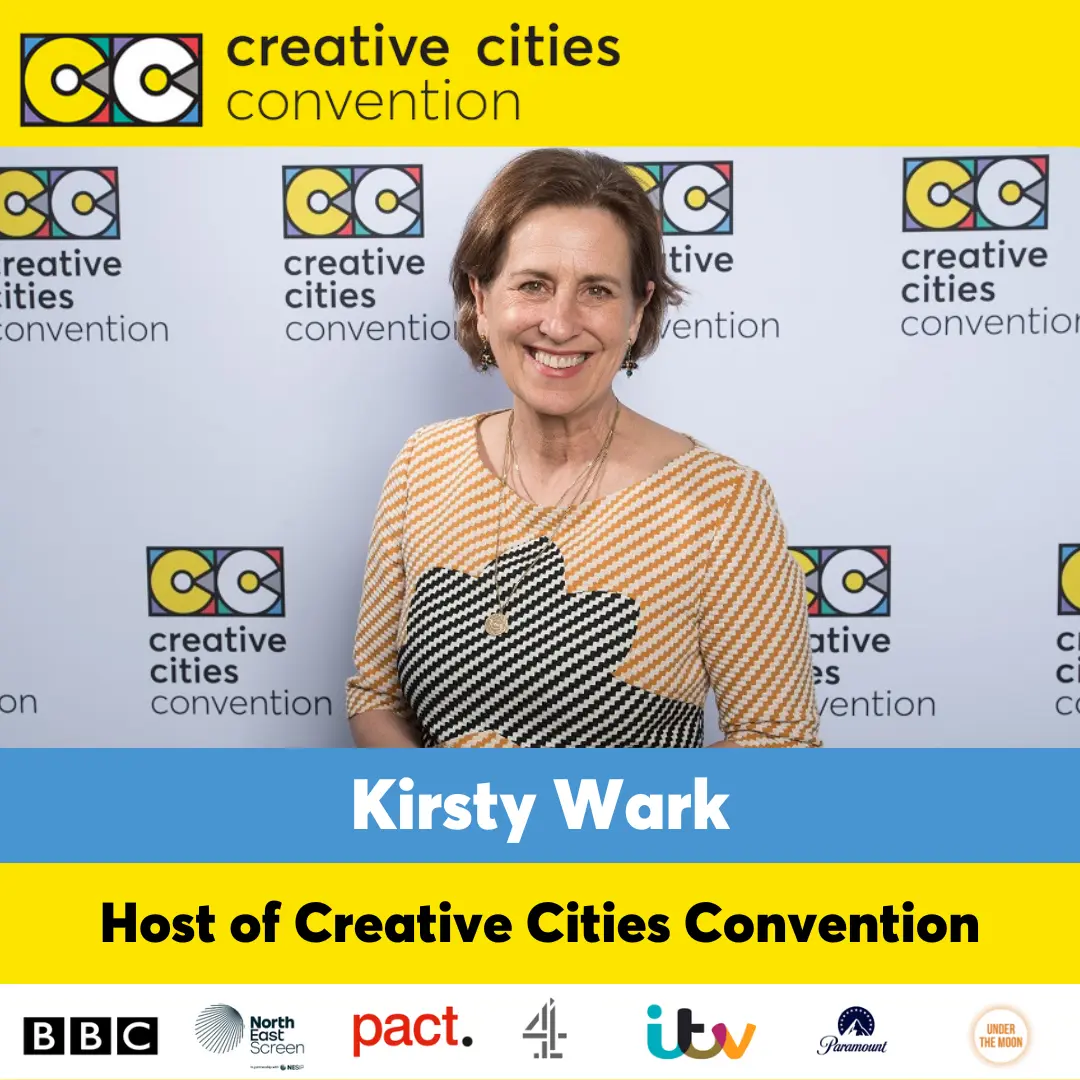 25 / 28
Kirsty Wark
Host of Creative Cities Convention
Our host Kirsty Wark has built up a reputation as one of the UK's most formidable and versatile television journalists. She is best known as an anchor on the BBC's flagship news and current Affairs show Newsnight.
Kirsty has several major accolades to her name including BAFTA Awards for Outstanding Contribution to Broadcasting, Journalist of the Year and Best Television Presenter.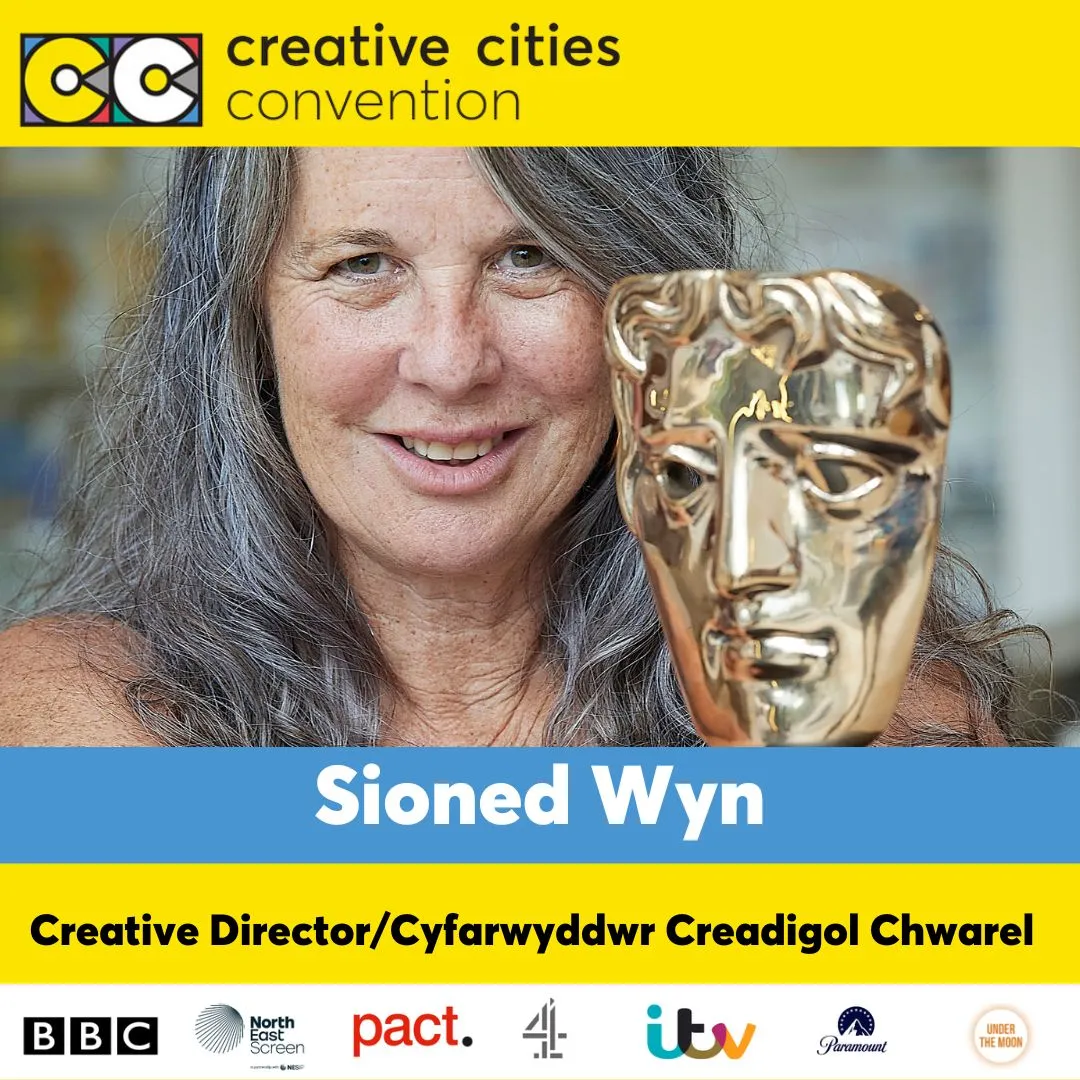 26 / 28
Sioned Wyn
Creative Director/Cyfarwyddwr Creadigol Chwarel
Sioned is a trained journalist and radiographer who spent 10 years at Granada Manchester, before moving to Newsnight in London. In 2001 she returned to her native Wales and started Chwarel ( which means Quarry in Welsh). There she produced series and singles for the indigenous market in Wales – mainly BBC Wales and S4C. She also directed the Bafta Wales nominated 'Jo & Ruby' and C4's 'The Horse Hoarder'.
In 2019 she cemented her relationship with C4 with a twenty part daytime series called 'The Great House Giveaway'. This went on to win a daytime UK Bafta, Broadcast and two RTS awards thus securing the company a 60 ep two year deal. Last year Chwarel was nominated for the Edinburgh TV Festival's 'Best Small Indie of the Year'.
This year Chwarel successfully bid for the franchise to produce the Welsh Gogglebocs for S4C alongside fellow Welsh indie Cwmni Da.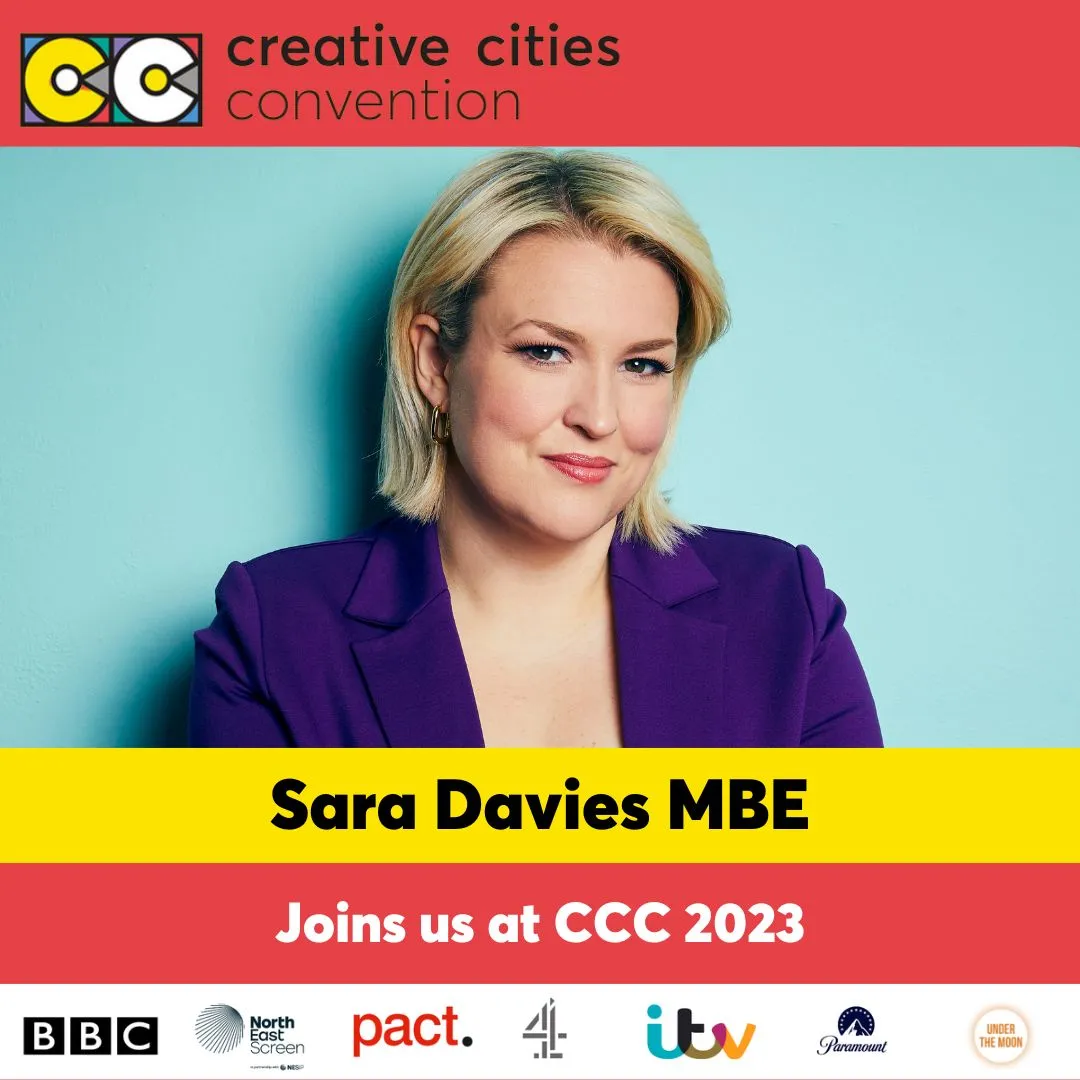 27 / 28
Sara Davies MBE
Founder & Creative Director, Crafter's Companion
At the young age of just 21, Sara founded the global, multimillion pound business Crafter's Companion. The company's first product was a ground-breaking tool that disrupted the craft market and it has continued to delight its highly-engaged customers with innovative designs ever since.
Today, the international award-winning company sells art and crafts products across more than 40 countries and has offices in the UK and US.
In April 2019, Sara was the youngest-ever female dragon to join BBC One's Dragons' Den and in 2021, she danced her way to week seven on Strictly Come Dancing with her partner Aljaz Škorjanec.
28 / 28