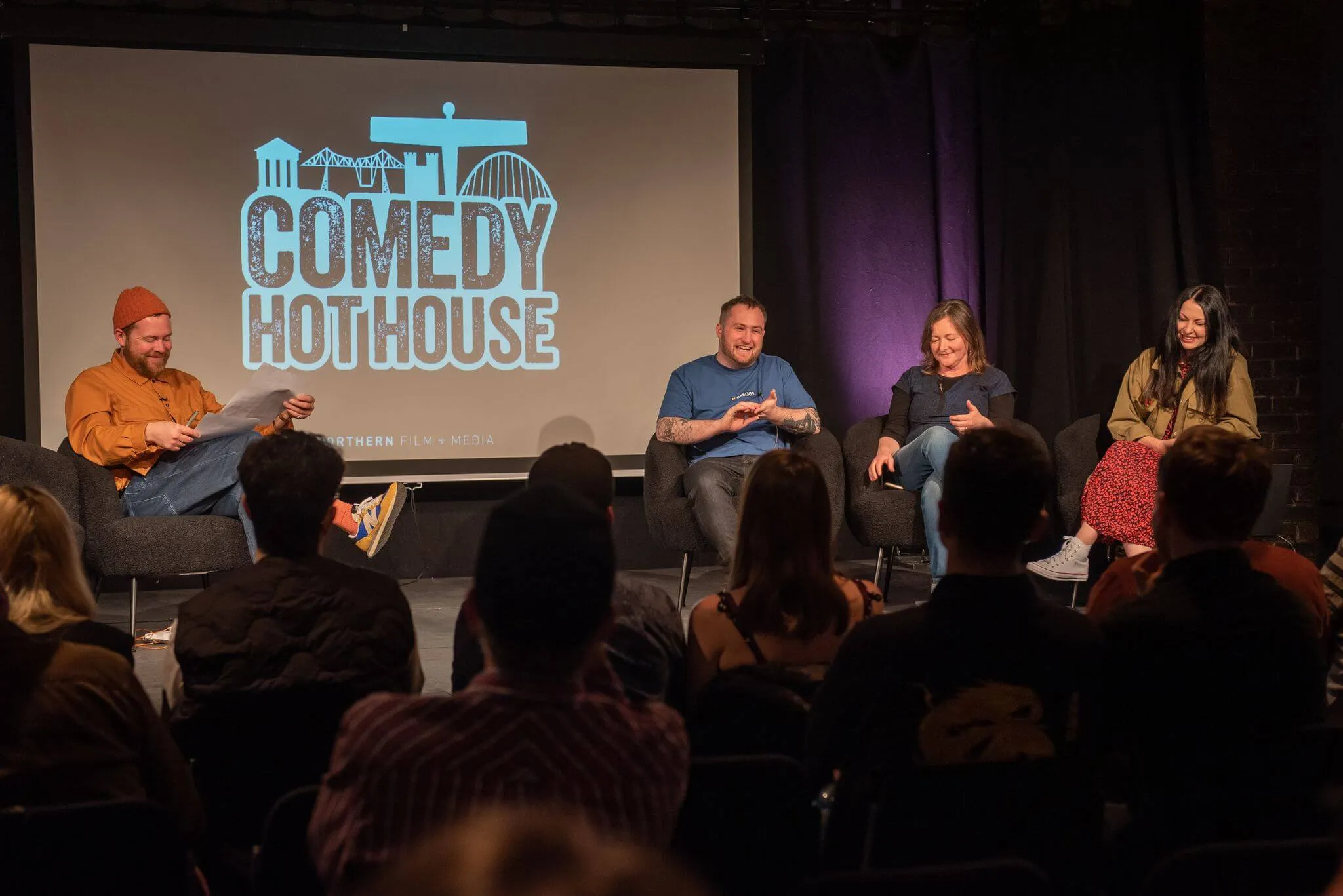 Laughter
Tears
&Cheers
Our award winning NE Screen Comedy Hot House is a first-of-its kind comedy cooperative nurturing regional talent, both on and off screen, co-founded by scripted comedy executive Emma Lawson and our chief executive Alison Gwynn.
We champion, connect and develop the region's best comedy talent by creating outstanding opportunities with industry partners. We want to bring the comedy community in the North East together, to encourage creativity, partnership working and sharing of knowledge and networks.
There has never been a better time to be in the North East if you're someone who is wishing to progress in TV comedy.  The BBC are committed to supporting North East Screen and our Hot House team to support the next wave of comedy talent and regional production companies on their journey to make broadcast-ready productions.
Newcastle was the very first BBC City of Comedy and hosted the BBC's first Comedy Festival for indie producers, people with a new career in TV and comedy, and people looking to break into or advance in the industry. A series of events took place across three days to explore, reflect on and celebrate comedy in the UK.
Some of the biggest comedy names attended including Charlie Brooker, Greg Davies, Jamie Demetriou, Megan Ganz, Gbemisola Ikumelo, Romesh Ranganathan, Stephen Merchant, Tim Renkow, Kat Sadler, Adjani Salmon, and Holly Walsh – plus the casts of BBC hits – Ghosts and The Outlaws. Talent-led talks, panels, screenings, a short film night, live comedy, and the premier of The Outlaws series 2 all took place at the Northern Stage in Newcastle.
BBC Director of Comedy, Jon Petrie, opened the festival, setting out his vision for BBC Comedy and highlighting commissioning opportunities to the comedy production community.
Regional Partnership Scheme
At the festival BBC Comedy announced a brand-new Regional Partnership Scheme, co-funded with North East Screen, pairing a North East based emerging indie with a leading BBC Comedy supplier.
Sea & Sky Pictures in Hartlepool were chosen as the company to be paired with Hat Trick Production in a partnership that will see the companies co-develop a slate of original ideas over 6 months to help strengthen and enhance the local talent and creating new connects and opportunities.
The aim of the scheme is to promote regional partnerships, aid portrayal and support the growth of indigenous scripted comedy supplies in an underserved and underrepresented region. Read more details here.
The North East Regional Partnership Scheme is part of the BBC's commitment to making its biggest investment in the North East of England for decades as part of a new partnership with the region. Read more details here.
BBC Opportunities
BBC Comedy have opened up new pipelines for production companies to develop scripted comedy and we would love North East talent to get some! BBC Commissioning briefs and current opportunities can be found here. Submit all pitches here.
The BBC's Small Indie Fund was awarded to six North East production companies in January. Read here to find out more.
Production Companies
Meet our production companies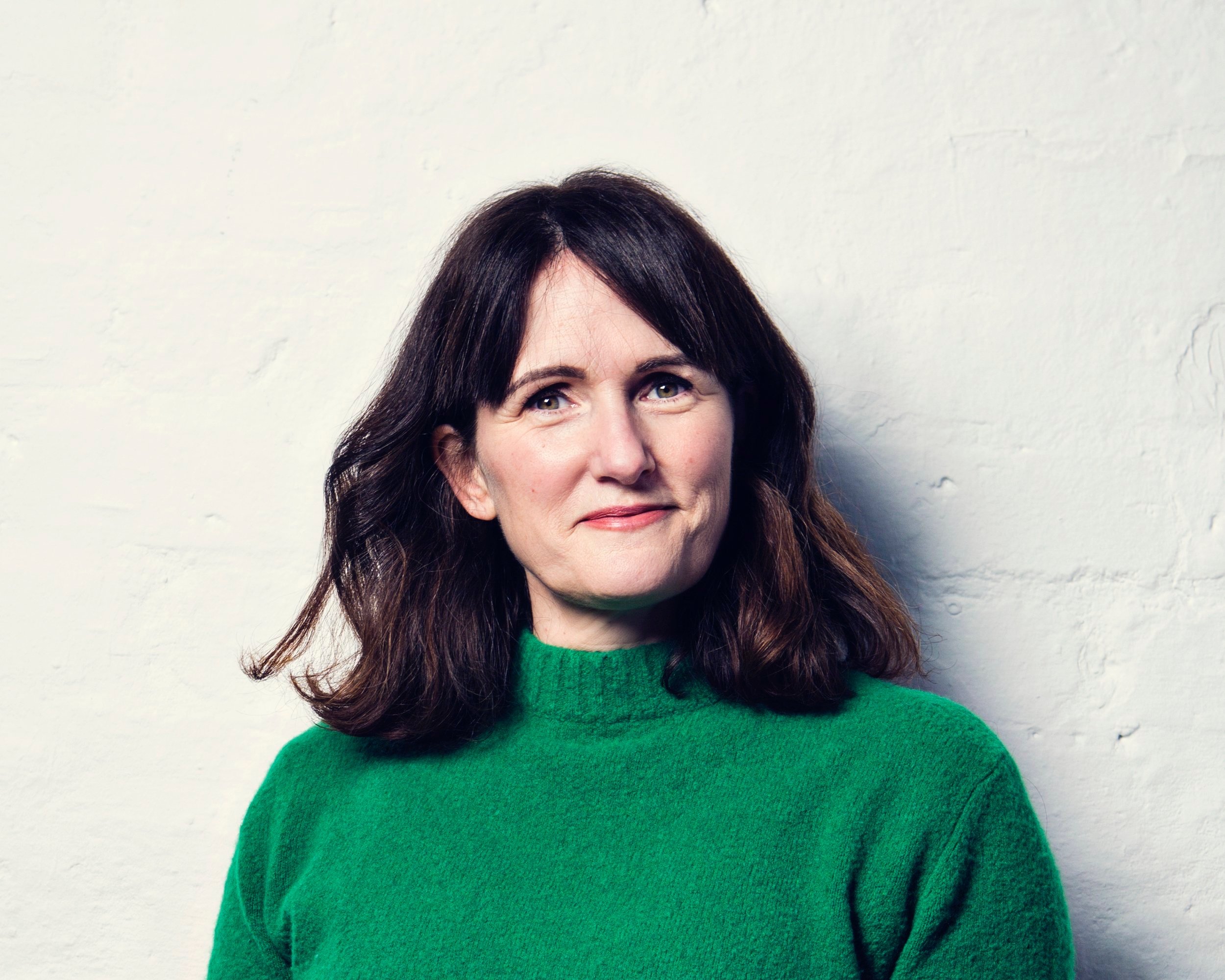 9th June 2023
Caroline Norris joins Candle & Bell as EP for Comedy
BAFTA award winning and Emmy nominated producer Caroline Norris has joined Candle & Bell as Executive Producer of Comedy. As a producer on Motherland, Tracey Ullman's Show, and Horrible Histories (amongst many others) Caroline brings a wealth of knowledge in developing and producing comedy for television. Gateshead based Candle & Bell has a strong track […]
Learn more